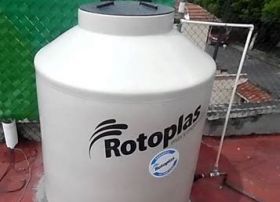 Quite a bit of the water in the Lake Chapala / Ajijic area comes from dedicated wells that service a particular local
fraccionamiento
(residential development). The development will have a well and a large
aljibe
, which is a water cistern where the water is held for distribution. Then, on some schedule (perhaps three times per week), the water is delivered from the
fraccionamiento's
aljibe
to each individual residences'
aljibe
.
For most residences, their
aljibe
is connected to a
tinaco
(pictured), which is a smaller water cistern, usually on their roof, so if the power goes out and therefore the electric pumps don't work, at least the home can receive the water from the
tinaco
on their roof.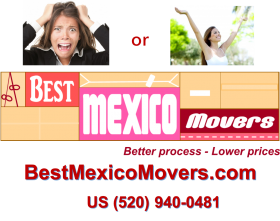 It is very rare for there to be any water disruption from the fraccionamiento, but it is not that rare during the dry season if you use a lot of water and you have a small aljibe, to run low on water. If that happens, you can just wait until the next time the fraccionamiento delivers water to your aljibe, or if you're frantic, you can call for a water truck, which will bring water to your aljibe for a very reasonable price.
Posted August 07, 2018