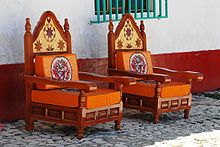 Your couch and chair buying options in the Lake Chapala / Ajijic area are quite limited. With the exception of one or two very interesting specialty stores that have great imported tables and more exotic and higher end items, I don't know of any mid-range furniture store in Ajijic, there is one locally-owned store in the neighboring town of San Antonio, and, from an expat perspective, extremely limited options in what could loosely be called smaller department stores or other family-run stores in Jocotepec and the town of Chapala.
There is one chain mattress store and a few other locally owned stores.
Guadalajara (most of which is an hour or less away) has a very large quantity of furniture and mattress stores.
Prices for nicer furniture made in Mexico will tend to be about what you would pay in the US or a bit more. Imported furniture such as from the US or Canada will cost significantly more.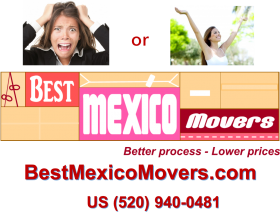 While "comfort" is a very subjective term, it would be fair to say that most expats would describe the comfort level of the furniture choices generally available essentially anywhere in Mexico as ranging from "not great" to "downright bad" while the mattresses will range from "I don't think I can sleep on this" to "ridiculously uncomfortable."
That's not to say that much of the Mexican furniture is and can be quite beautiful, especially hand-made items that cost much less than handmade items in the US or Canada. It's just that even those beautiful handmade items tend to be really, really, almost ridiculously uncomfortable.

Almost emblematic of this lack of comfort in furniture is the virtually ubiquitous "equipale" or "tequila" chair, pictured to the right. Very uncomfortable and no place to put your feet and the padding is usually quite lacking.
It is not unusual to see furniture that expats would generally put into an outdoor setting instead placed into a home, sometimes a very expensive one. (You sometimes see this in pictures for real estate offerings, which from an American perspective, looks quite odd.) The sensibility for comfortable furniture is much different in Mexico than north of the border. That's why lots of people bring their own furniture with them.
Posted August 15, 2018