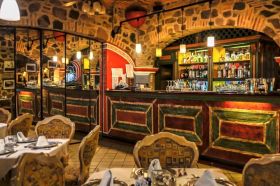 One of the worst reasons to retire to Mexico is to come here when you are on the run from the law, debts, or something else. Over the years, I've run into a lot of unsavory characters.
A lot of people get this idea in their minds that they're going to live on next to nothing when they move to Mexico. If you're willing to live on the other side of Lake Chapala in a little hidden away village in the middle of nowhere, you can find a place to rent for 750 pesos (US $42) a month. However, I don't think most people would last very long living in that type of atmosphere. People looking for a super bargain and extremely cheap cost of living would be one of the worst reasons to retire to Mexico.
A lot of expats want their creature comforts. Right now, the number one creature comfort is the Internet. If people don't have access to the Internet, it affects their lifestyle. Another one is television. Expats are affected if they don't have access to American or Canadian programs. At first, it may be fun even without these creature comforts. However, as time goes by, you would have all this free time on your hands so you would want to have these creature comforts.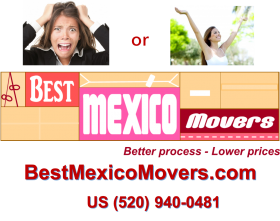 It's a mistake that a lot of people make when they have this idea, "I'm only getting $600 a month on Social Security and I'm going to be able to live on this for the rest of my life." It is less expensive in Mexico, but not absurdly less expensive.

When you go into the grocery store, things cost the same in Mexico as they would in the United States. The difference would be getting better quality products at a much better price in Mexico when buying locally grown, harvested, and sun-ripened products such as fruits and vegetables. Across the board, canned goods, meat products, and fish costs more in Mexico than in the United States.

However, the cost of healthcare in Mexico is a fraction of the cost of healthcare in America. For example, the cost to see my local doctor here in Mexico is 250 pesos ($15). The cost of a doctor's visit in the US is $100, if not more, and this is after you pay $1,000 per month on insurance.

The other day I took my daughter to a high-end restaurant in Guadalajara. I know the wholesale costs because I'm in the restaurant business. Traditionally what we do in the restaurant business is that the base cost is multiplied by three plus the value added tax. In the restaurant in Guadalajara, I was just floored because they used the equation base cost times seven and still added on the tax. It was like going to a restaurant in the States or Canada. I was blown away at how expensive it was. Eating out in restaurants in Mexico can be very expensive.

I know so many people who say, "I'm going to go to Mexico because it's cheap." It's not as cheap in Mexico as they think, but costs are fair. In the final analysis when you calculate your utilities, groceries, eating out in restaurants twice a week, Mexican Seguro Popular or Seguro Voluntario health insurance, and car insurance, you could live a lot less in Mexico than what you would be spending in the United States or Canada. However, this should not be a valid reason to move to Mexico. Your money will go a lot further, but there's been overhype as to how cheap it is to live in Mexico.

I remember this fellow years ago who produced a book and published restaurant prices. This was when Mexico was bouncing through hyperinflation and hyper devaluation consistently. Two years after the book was published, people would come to Mexican restaurants published in this book looking for that 13-peso ($0.75) Margarita and it didn't exist anymore. During the time the author published that book, you could live on $250 a month in Mexico.

Your cost of living in Mexico depends on where you want to live. If you're willing to live like the local Mexicans, you can live on next to nothing. You can live like a local king on $500 a month. However, most expats wouldn't want to live like the locals.
(The restaurant at La Posada Nueva, Ajijic, Mexico, pictured.)
Posted December 10, 2017