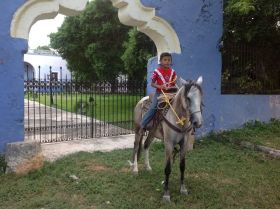 It would be one of the worst reasons to retire in Mexico if you're too set in your ways and you are used to a certain type of system, in which case you should just stay in your system. If you're on a journey in life and you want to have new experiences and live a little bit out of the box, then Mexico is a great experience.
I know lots of people who came to Yucatan, where I live, and left. Maybe because it was too hot, or they missed their family, or they just couldn't understand why the plumber didn't show up on Tuesday at 10 o'clock, or the garbage wasn't picked up Thursday at 6. Certain people have too high expectations, but those same problems happen in Canada.
There are times that things just happen for whatever reason, or don't happen for whatever reason. Mexicans actually have a very good social medical system that local people complain about. Canada has a very good medical system that Canadians complain about. That's all the same rationale- that the system is really slow, that they wait too long to see a doctor, but at least in Mexico, you can go to private clinics and get treatment right away and it's cheap.
We have a one type of medical system in Canada that's comprehensive. In Mexico, it's like a 2-type system: you can be in the system, or you can pay and have what you want when you want it, and when you're in the second type, it's relatively inexpensive. A lot of people from Canada come here to have certain surgeries done or for certain kinds of procedures.
(A little boy and his horse in front of Iona Chamberlain's Hacienda San Pedro Nohpat, outside of Merida, Mexico, pictured.)
Posted March 17, 2017