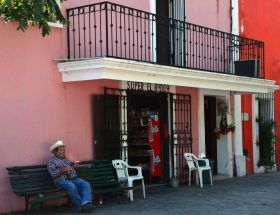 One of the worst reasons to retire to Mexico is expecting Mexico to be exactly like Canada or the US. That's one of the reasons why sometimes things may not work out for some people when they move to Mexico. We have to understand that Mexico is a different country, that Mexicans have a different culture- a beautiful culture-- and that we need to learn to adapt. A lot of people come to Mexico and want to change everything, but that's not going to happen.
There are people who are forced to retire to Mexico because they don't have enough money for a retirement in Canada or in the US. Sometimes, the pension that the residents of Canada and the United States receive is so small that they can barely survive in Canada or in the US. The solution that some people find is coming to Mexico. They come to Mexico to find a better lifestyle but don't want to adjust to the Mexican culture. That has a big impact on some people.
In addition, retiring to Mexico without the willingness to adapt to its beautiful culture and people is also one of the worst reasons to retire to Mexico. Here in Mexico, everything is lovely, but if you don't want that, then you're not going to be happy.
(Outside of a typical small store in Mexico, pictured.)
Posted July 28, 2017