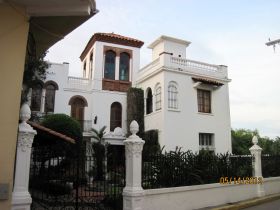 Casco Viejo is one of the safer neighborhoods because it is patrolled by security and the national police. You have some kind of security presence on practically every corner. You don't really hear about robberies taking place in Casco Viejo. There are certain parts of the neighborhood that you just avoid. If you do that, you're fine.
The police are there in Casco Viejo to maintain the safety for tourists because there are some adjacent neighborhoods where there are a lot of housing projects, and they want to prevent situations from arising. That's mainly the reason for the police presence.
Casco Viejo used to have a very high crime rate, but with the gentrification process that has taken place in the last 10 years or so, that has changed. The result is a constant police presence and a lower incidence of crime. I'd say it is even safer than the other areas in Panama City precisely because of the presence of the guards.
Posted January 24, 2015