Quite a few of the doctors (and dentists, for that matter) in the Ajijic / Lake Chapala area have had either some training, or all their training in the US. This is one of the biggest reasons many of the medical professionals here speak either some, or extremely good English. There is also a very good Mexican medical school in Guadalajara attended by many Americans who become doctors in the US.
It is always a good idea, and even more so in Mexico, to not just assume that all doctors are equally good. You can probably find some very inexpensive doctors here in the Ajijic area that aren't so great. However, if you stick to the healthcare system that most expats would use (as opposed to the public one or one that is extremely inexpensive or for poor Mexicans), most of the doctors you will encounter have the training you would expect in the US and some have more.
Please remember that the Ajijic / Lake Chapala area is not a big urban area and much of the non-expat population is not wealthy enough to afford first-class healthcare. Because of this, don't expect a first-rate 50 bed hospital; the area simply doesn't warrant one. There are some full-time, high quality physicians practicing here in the Ajijic area, and there are many more whose primary practice is in the big city of Guadalajara (less than an hour away and an area that supports many 50-bed first-rate hospitals) and who come to the Ajijic area perhaps once or twice per week.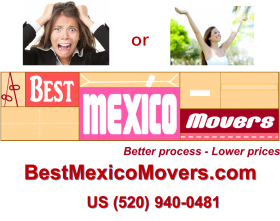 Given how very inexpensive the healthcare is here in the Ajijic / Lake Chapala area, you can very much afford to go to the very best, and when you do, you will find extremely well-trained doctors on par with what you would expect in the US.
Here's a video we did with Dr. Varela
, a neurological surgeon who treated me. I was very satisfied with the care I received.
Posted August 04, 2018