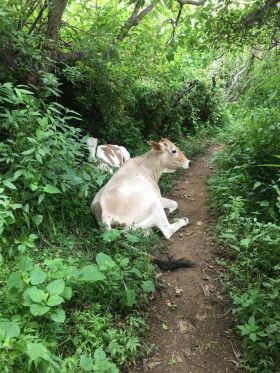 When it comes to natural disasters, Chapala and Ajijic are protected by the hills. In every rainy season, water coming down through the hills can cause damage to the streets, so we just have to respect nature to avoid such disasters by not building in these areas, which are well known.
For example, at my house in Ajijic, there's a river down the terrace, which is more like a small seasonal creek. Instead of trying to cover it or build a pipe to drain it, what we do is we enjoy it, and we build a life around that creek. In the rainy season, we have a river in the yard and it's beautiful, and we celebrate it.
We don't have hurricanes in Chapala and Ajijic because we have the hills and the mountains and we're more than a three hour drive from the ocean. They happen in Colima, but not here in Ajijic.
There are fires at the La Prima Vera forest, which is close but not close enough to mean danger for people. These fires happen in the dry season- two weeks before the rain starts.
We don't have earthquakes in Ajijic and Chapala. Guadalajara has had an earthquake, and so has Mexico City. You may feel something in Ajijic, but not that much.
(Pictured: cow on a trail in the mountains above Ajijic.)
Posted December 11, 2016