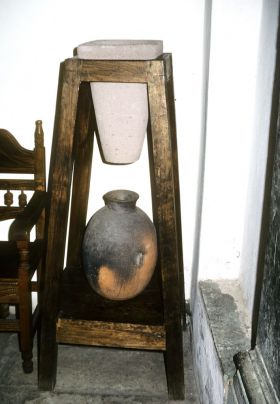 Water disruptions are unusual in Puerto Vallarta. I first came to Mexico 40 years ago. It was unusual to see the water disrupted for no reason, but sometimes they would disrupt the water because they were working on something. Back then, we didn't have bottled water like we do now.
Nowadays, Mexico has one of the best water companies that is at par with anywhere else in the world. They're on top of what's going on all the time, whether it's a tropical storm or flooding. Every once in a while, they're working on a water line and they'll let us know. When this happens, water may not come into the house for half a day.
In Mexico, there are back up water systems. There are water storage tanks on the ground and on the roofs. Water supply from these systems would be more than enough during the time when the water company needs to work on a pipe or something else.
In the past year, the water company in Puerto Vallarta disrupted the water supply only once and it hasn't affected us at all.
The quality of the water in Puerto Vallarta is drinkable, but we're used to not drinking it. The bacteria content is a little bit higher than what we're used to and might upset the stomachs of some people. However, water in Puerto Vallarta is safe to drink. A lot of people would put a stone filter on their water lines in the house and that's enough to drink the water.
There's no problem to use the water in Puerto Vallarta for cooking, showering, and brushing teeth. We've gotten used to drinking bottled water, but I used to drink stone filtered water all the time and we had no problems.
(Stone water filter in the house of the artist, Diego Rivera, pictured. )
Posted October 06, 2017