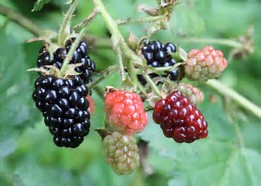 The food is great in Chapala and Ajijic markets. Chapala has a large Monday market with many vendors selling great quality fresh produce. Ajijic has its own market every Wednesday. When fruits and vegetables are in season, the prices can be exceptionally inexpensive. Many berries are grown at the lakeside for the export market and so in most shops, raspberries blueberries, strawberries and blackberries are for sale from 30 pesos (US $1.50) a liter. Local fresh made cheeses, packages of vegetables already chopped for soup, fresh fish and shrimp, candied nuts, and fresh flowers are also for sale.
We do have an excellent store that caters to the needs of expats, so you can find products imported for many different country cuisines: Indian, United Kingdom, Japan, Greece, USA, Italy etc.
There is a large Wal-Mart in town if you prefer not to shop the markets and there are many specialized stores, butchers, fish stores, excellent bread/pastry shops selling local pastries and breads or French pastries even Scandinavian. The produce is usually from the surrounding area, which means your food hasn't traveled far. This also makes it friendlier for the environment. Ajijic also holds an organic market every week where local merchants sell everything from home grown peppers to pates and preserves.
(Blackberries grown on the shores of Lake Chapala, Mexico, pictured.)
Posted March 19, 2017