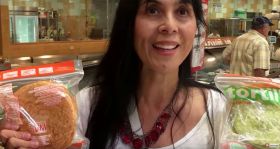 If you're generally interested in the food in Mexico, you'll enjoy the Best Places "Food in Mexico" playlist.
Restaurants in the Ajijic / Lake Chapala area will generally be a bit less than half of what you would pay in a comparable restaurant in the US, sometimes much less than half.
For food you buy to take home and do your own cooking, here are some places to shop in the Ajijic / Lake Chapala area:
American-style supermarkets. Yes, we have Wal-Mart, on the main road, just out of Ajijic. In Chapala, we also have a Soriana, which is a very large Mexican supermarket chain. Both are similar to what you would find in the US or Canada, except for the aisle signs in Spanish and some of the inventory; for example, you'll find more tortillas in your Ajijic Wal-Mart than in the US version. Some US brands will be missing, such as Ben and Jerry's ice cream and perhaps your favorite potato chip. Most of the time, there are very good substitutions and sometimes, you'll find the same exact thing. For some reason, Philadelphia brand cream cheese is a big hit in Mexico and is available everywhere, and of course, you'll have zero problem finding Coke. The prices for Mexican-sourced produce in these stores will be about 40% less than in the US and the non-produce Mexican-sourced items will be from the same to 20% or so less.
Traveling farmers' markets (tianges). Local merchants will set up shop at rotating locations in the overall Ajijic / Lake Chapala area, sometimes with a different theme. For example, towards the center of Ajijic, a general farmers' market will be on Wednesday (video here), and on Thursday, if you prefer higher-end products, you can to ship towards the west end of Ajijic, where they set up more of an organic-feeling specialty market (video here). There are other markets as well. Prices on produce will tend to 10% to 30% lower than if you shopped at Wal-Mart.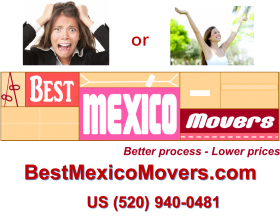 Specialty stores catering to expats. About three times the size of a 7-11, if you just gotta' have that Ben and Jerry's iced cream or matzos for Passover, you can get them at Super Lake, which will have your specialty items... at a price. They also carry more standard items. If you can't find it at Super Lake, you may not be able to find it at all.
The Guadalajara alternatives. Depending on where you live in the Ajijic / Chapala area, Guadalajara is generally about an hour away. Here's some of what you can find there:

Costco. Just like you would imagine and very similar to the US. Larger amounts of high quality food at good pricing, but also like the US, you probably can't emerge for less than $100. You can also get chocolate-covered almonds, huge bags of trail mix, etc.
Mega. A very large supermarket and supermarket chain with more upscale items (think Bristol Farms), including a gourmet section that's pretty impressive. Ours is located directly next door to Costco, a convenient, but somewhat expensive situation. Here's the video we made at Mega, before they stopped us from filming.
Abastos. This is a huge, bustling, busy, crowded wholesale market, with hundreds (maybe thousands) of vendors. Here's the little secret: a huge percentage of the produce you find at the local farmers' markets doesn't come directly from the farmers— the vendors purchased them at Abastos.
Specialty shops. We have found several Asian markets, which are OK, but not as great as you would expect to find in a larger US or Canadian city.
Abarrotes. Local, usually family run, small markets. You find them everywhere. Generally, it's where the locals shop. Most are about half the size of a 7-11. You'll find a wide range of merchandise, in small quantities. If you want to walk out your door and get some pastries for your morning breakfast and be back in five minutes (like I used to do when we lived in the village of Ajijic), this is a great alternative. It's also nice to make friends with the proprietors and support the local economy.
Pictured: Jet Metier at Mega Supermarket in Guadalajara. To see the video,
click here
.
f you need a mover to move your household goods to Mexico, be sure to check out
Best Mexico Movers
.
Posted July 29, 2018