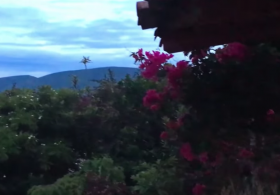 Most people will tell you that "High Season" in the Lake Chapala / Ajijic area is from October or November through about April, with "Low Season" encompassing the "Rainy Season", which usually runs from about June to about late September.
On account of this and without knowing anything more, before I moved here, I believed that the Rainy Season would be something that I would want to avoid. It turns out, at least for me, that the Rainy Season is the best time of the year for two reasons: 1) Low Season has fewer people (I believe more because of the relatively better weather "back home, which causes the Snowbirds to leave; and, 2) everything is so green and fresh.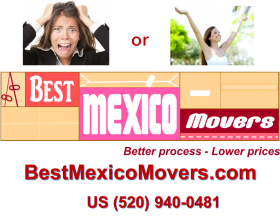 My misunderstanding of the Rainy Season was that it would rain all day, for days on end. This is completely not true. The average monthly rainfall in the wettest month (July) is about 10 inches (about a third of an inch a day) and almost all of it falls at night. Very, very, very rarely does it rain all day or in any way does the rain significantly alter any of your plans or ability to do what you would like. If there is rain during the day, usually it is of very short duration, and then it is dry again. Total rainfall for the year is less than 35 inches. (For comparison, the average yearly rainfall in San Francisco is 24 inches and New York City is 45 inches.)
During the Rainy Season it is not at all unusual to see waterfalls from the main road and little creeks everywhere. It's quite beautiful.
In the year (the Dry Season), it will very rarely rain, even an inch.
Interested in moving to Mexico? Visit
Best Mexico Movers
.
Posted August 22, 2018