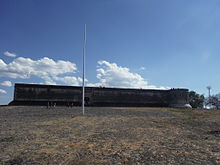 The Spaniards came to Mexico and tried to take over our little area here. They were held off on Mezcala Island by a group of Mexicans who banded together and fought the Spaniards. The Spaniards finally gave up, backed off, and reached the treaty agreement with the Mexicans. The Spaniards thought if they started bringing in Catholicism into Mexico, the Mexicans would gradually accept Spanish rule. That's basically what happened in Lake Chapala. Before that, there were a lot of indigenous Indians who spoke a bunch of different native languages, but weren't speaking Spanish.
Chapala has an old train station that was built in the 1920's to bring people out from Guadalajara to visit Lake Chapala, which was during the heydays of Chapala. Ajijic at that time was a dirt street with twelve homes.
Chapala was famous before Ajijic. Where we are right now in the general area of Ajijic is a municipality of Jocotepec. From further up the highway where the big sign is, you get into the municipality of Chapala, and that branches all the way to around the lake and covers a lot of areas.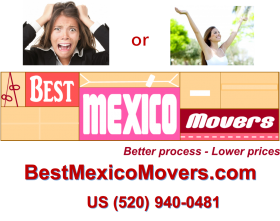 The major part of Mexico's history is that Mexicans defended Mexico against the Spaniards and won. If you go into Mezcala Island (next to Scorpion Island, 30-40 minutes to the east from Chapala,) you will see some of the structures- the hospitals and the churches that the Spaniards built in the 1500's – 1600's.
Mezcala Island a hidden treasure where a museum is being set up. You can rent a boat for 450 pesos and take 10 people out to Mezcala Island on a 15-minute boat ride. There are no professional tour guides to take you around Mezcala Island, but there's a guy and a kid who will take you around and tell you their story on Mezcala Island. The history of Mezcala Island is just amazing because Mexico defended itself and all the Spaniards, with all their money, armature and equipment couldn't get past the five leaders and 500 soldiers of the island.
There's a museum in Mezcala, too. If you get on to Mezcala Island, you'll see plates with English and Spanish prints giving the history of Mezcala Island. Mezcala Island used to be a prison, a fortress, a hospital, and many other things.
Chapala grew, and then the Mexicans built the old train station and had paddle wheelers on the lake, two of which were built in either Germany or Switzerland and were sent to Mexico and put together until they finally broke down. There were trains coming out of Guadalajara right to the old train station in Chapala. When the boom took off, wealthy Europeans and Americans lived in Chapala and Ajijic, and branched off over the years.
The 50's to the 60's was when the laid-back gringos and hippies started coming to Chapala. People who loved artwork discovered this little town of Ajijic, and that was our beginning. Ajijic was all of three blocks this way and three blocks down towards the lake, and that was it. I came to Ajijic when I was 15 or 16 years old. At that time, I could drive any way I wanted to on any street at 400 miles an hour and nobody would say anything to me. The villagers were laid-back even at that time.
(The Fort or presidio of Mexcala Island, near Chapala, Mexico, pictured.)
Posted May 18, 2017