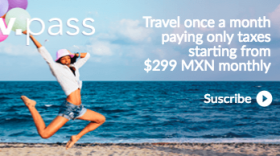 One of the biggest advantages of living at the Lake Chapala / Ajijic area is the existence of Guadalajara less than an hour away. Like many things in the Lake Chapala area, the existence of a 5 million inhabitant city close enough but not too close is just right.
Very fortunately, the airport in Guadalajara, Guadalajara International Airport (officially known as Miguel Hidalgo y Costilla) is located at the southern edge of Guadalajara, which is the edge closest to Lake Chapala. This means that, in order to use the airport, residents from Lake Chapala don't have to first drive through Guadalajara to get to it.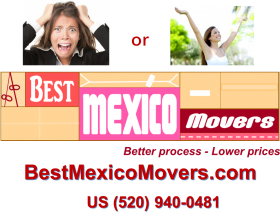 While a very small fraction of the size of an airport like LAX, or the airports in Chicago or Dallas, the airport in Guadalajara does have some direct flights to the US and Canada. Flights to the US that are not direct usually have one stop-over. If you're flying to more exotic locations, perhaps in Europe, you could also go through the airport in Mexico City.

One of the great advantages of the relative size of the airport in Guadalajara is that it is quite manageable. It's easy to get in to and easy to leave. There is parking right next to the terminal at very reasonable prices.
Another great advantage (and this goes for any airport in Mexico) is that travel from one airport to another airport in Mexico is extremely reasonable. For example, you can fly from Guadalajara to Juarez (walking distance from El Paso) for about USD $30 one way (no; that's not a typo).
Interested in moving to Mexico? Visit
Best Mexico Movers
.
Posted August 22, 2018