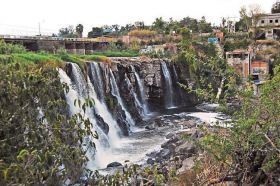 We have waterfalls in or around Chapala and Ajijic, but this is only during the rainy season.
The Lakeside area, including Chapala and Ajijic, has the biggest lake in Mexico. During the dry season, the lake loses water and the edge recedes. Come the rainy season, the edge expands again. Some time about 15 years ago, the edge of the lake was about 500 meters farther away from where it is now because we had many years of drought. That was a problem during that time because the lake supplies water to Guadalajara and the locals had some water supply shortage.
There is a big river, Rio Lerma, that is the main source of water to the lake and this river comes from the Mexico states of, Michoacán, Jalisco, and Guanajuato. It's a big river, but it brings in a lot of pollution because it crosses many industrial areas. The river Santiago on the other hand drains the lake.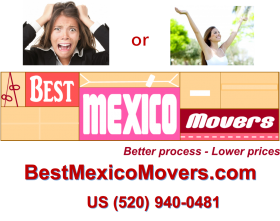 Some activities that you can do in the lake are fishing, kayaking, and water skiing; but I wouldn't go swimming in the lake because the bottom is muddy and the water is not so clean.
(Rio Santiago in El Salto, Jalisco, Mexico,pictured.)
Posted May 23, 2017