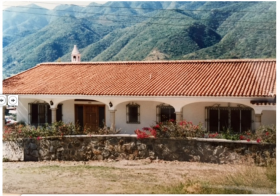 The electricity in Chapala and Ajijic is generally reliable, depending on the area where you live. The areas that have the most expats are generally the ones that have the most reliable electrical service. Expats care about these things, and they ask for their rights.
I live in Chula Vista, and each time something happens with our electricity, I know that I can go and tell the board, and they will do something to fix the problem. I used to be a member of the board, so when people would call us to report a problem, we would answer and act on it.
In Chula Vista, the electricity sometimes goes out, but only when it's raining, which happens for 2-3 months in a year. In the rainy season, it is possible to lose power in Chula Vista up to twice a week, which may last for 1-10 hours, depending on the number of households that have called the board to have it fixed. They usually promise to address the problem within not more than 10 hours, and usually, their response is quicker than that. A generator in my home is not necessary, so I don't have one.
(Home in Chula Vista, Lake Chapala, Mexico, pictured.)
Posted November 23, 2016