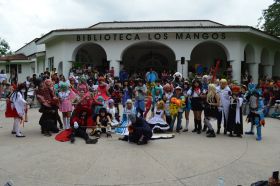 Puerto Vallarta is a very safe area and nice place to live. The crime rate of Puerto Vallarta is proportionate to the crime rate of a small city in the United States.
The biggest concern of people and what they often hear about are drug-related crimes, drug lords, and gangs. Puerto Vallarta is not an area where drug-related and gang-related crimes occur. There are areas where gangs are more concentrated, whether they're growing, manufacturing, or selling drugs. There are territorial issues between gangs. These issues are isolated within Mexico. Most of the resort areas are very safe. There are mafias everywhere, even in the United States and other countries. There are also mafias in Mexico, but they respect Puerto Vallarta.
My wife and I feel safe walking alone anywhere at any time of the day or night.
My wife is from Chile. Her culture and background is very similar to the United States, although she speaks Spanish. We look at ourselves both as foreigners in Mexico and the culture is slightly different for both of us. The Mexican people are very friendly and outgoing. Something you find about Mexico in general is the very warm atmosphere. It's the same here in Puerto Vallarta.
(Comic book cosplay, a costume gathering in Puerto Vallarta, Mexico, pictured.)
Posted September 29, 2017