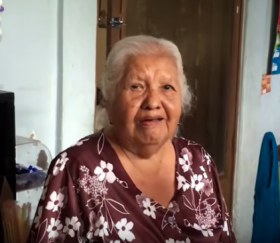 There is no doubt that you can live quite comfortably in the Lake Chapala / Ajijic area and not speak more than a few words of Spanish; expats do it all the time. Most doctors speak English, and you can always find housekeepers, gardeners, repair people, waiters, etc., who also speak English. I even know of several business owners who don't speak any more than second year High School Spanish who seem to get by just fine.
The people in the service industries here in the Lake Chapala / Ajijic area will tend to cater to English-speakers because its good for business. You will also find lots of local Mexicans who have lived in the US and as a result, either speak good, or fluent English.
All that being said, I recommend that you try very hard to learn some Spanish, for several reasons, including that doing so is polite (you are, after all, a guest in Mexico) and you will get so much more out of your interpersonal relationships and overall experience if you do, like being able to talk with the woman above, who did some sewing for me in the village of Ajijic.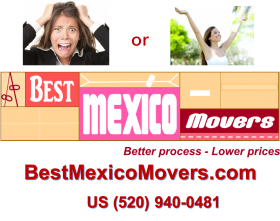 At a minimum, you should know how to say things like "good morning," "good afternoon," "thank you," and "good bye." The locals in the overall Lakeside area (Jocotepec to Chapala, including Ajijic) will tend to be more traditional and more community-oriented than you may be used to, because Lakeside is really just a series of villages, where most people know each other and are more interested in each other as human beings, so it would be rude not to acknowledge another person with a warm "Buenos dias" or something similar. You will find that almost all the locals here greet each other that way and greet you that way, too. And if you can muster a "buen provecho" (essentially, "hearty appetite") to a couple of visiting Guadalajarans sitting in a restaurant as you walk by to your table, you will be greeted with very warm smiles and a reply greeting of goodwill to you.
If you do learn Spanish, you will be able to have more in depth conversations with the local Mexicans here, which is a very enriching and human experience, and one very much worth having. You may even make some genuine friends, which is always a good thing.
The local Mexicans are thrilled when you make any attempt, no matter how bad, at speaking Spanish. They will do their best to understand you and encourage you to speak and learn more. It is not at all unusual for a local Mexican to tell you that while you are trying to learn Spanish, they are trying to improve their English, even though they are in Mexico and Spanish is the official language here.
So, to summarize, yes, you can get by without speaking any Spanish in the Lake Chapala / Ajijic area, but it would be better for you if you learned to speak Spanish. You don't have to be anywhere near perfect, and anything you learn will pay you big dividends in understanding, a feeling of competence, and some real friendships.
Interested in moving to Mexico? Check out
Best Mexico Movers
.
Posted August 10, 2018