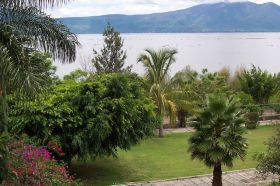 In the Lake Chapala / Ajijic area, a gardener will generally charge about 60 pesos per hour. At the current exchange rate, that is about USD $3 per hour. If they have their own power tools (for example, a lawn mower or weed whacker), you would pay them more, and many times, you would pay for the job. For example, we have a gardener who cuts the lawn and whacks elsewhere, using his own lawn mower and weed whacker. It takes him about two and a half hours, and we pay him 200 pesos (about $10).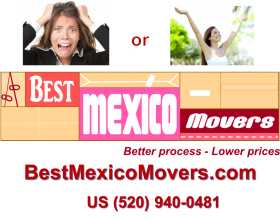 For long term arrangements, you should pay your gardener a Christmas bonus equal to one month salary if they worked the entire year for you. For example, if you pay your gardener 60 pesos an hour and he works 6 hours a week, you would pay him 360 pesos per week, or 1,548 pesos a month (360 x 4.3 weeks per month; about $75), which would be his bonus. If he worked for you only from October, yoyu would pay him one quarter that as his bonus.
If you need a mover to move your household goods to Mexico, be sure to check out
Best Mexico Movers.
Posted July 14, 2018