The relevant, overall Lake Chapala area has about 120,000 total residents, 85% or more of whom are Mexican. Although Lake Chapala is the largest lake in Mexico, the areas most expats are interested in, from Jocotepec to the town of Chapala, is only about 30 kilometers (18 miles) apart. Locals will call this area "Lakeside". Lakeside is located on the far northwest side of the lake. Sprinkled among the areas I describe below are lots of smaller housing developments, some on the lake, and some in the mountains. Some of these houses are weekend houses for wealthy Guadalajarans, some are used part of the year by expat snowbirds or sweatbirds, and some are full time residences. We'll travel west to east.
​
Jocotepec
(
story about Jocotepec here
) is a town centered around providing services to the farms surrounding it. Other than the town of Chapala, it would probably be the most inhabited area at Lakeside. As a percentage, there are very few expats living in Jocotepec, but there are some. Jocotepec has a beautiful malecon (boardwalk along the beach), and a very nice, vibrant, good-sized plaza with a mercado (central market) with lots of fresh fruit and vegetable stores, butchers and general food stores. It also has lots of clothing stores and a good amount of restaurants specializing in the food Jocotepec is famous for (other than its fresh berries, just picked fresh from the surrounding fields): birria, which is a spicy stew usually made of goat, which is the real deal. The retail will cater to the local clientele, which are local residents and vacationing people from Guadalajara.

San Juan Cosala. There are very few expats in the actual town of San Juan Cosala, which is almost entirely comprised of working class local Mexicans. In the hills above San Juan Cosala, however, there are several fraccionamientos (housing developments) where lots of expats live, in houses that can range from simple two bedroom, to 6,000 square foot mansions and more. There are several hotels and spas featuring the natural hot springs, which brings in visitors from throughout Mexico. Just adjacent to San Juan Cosala are about a dozen restaurants on the lake, collectively called the "Touristic Zone".
Ajijic
. The center of Ajijic contains the plaza and the town. Here you will find narrow, cobblestone streets, lots of expats and lots of restaurants and other amenities to serve the expats. (
Stories about Ajijic start here
.) You can get by with zero Spanish and live quite easily. The center of Ajijic is only six very short blocks from the main road to the lake. In concentric circles radiating out from Ajijic, you will get successively less noise, culture, amenities, and prices. In my view, Ajijic has the best expat center I've ever even read about, the Lake Chapala Society (
Lake Chapala Society story here
), and classes, groups, organizations, etc., to suit any reasonable needs. Ajijic is very welcoming and has great community. Towards the eastern edge of Ajijic, you will find La Floresta, which has wider streets, more spacious homes, and a feel from 1960s US suburbia, Mexican style. At the very east edge of La Floresta is Wal-Mart, which faces the Libramiento (the main north-south road leading towards Guadalajara).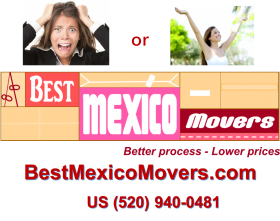 Communities around the Libramiento. Essentially bisecting the east-west road of Lakeside is the Libramiento, which would in 40 minutes or so, take you to the Guadalajara airport. The Libramiento rises up and over the mountains. On the lakeside portion, you will find several communities, some brand new with spectacular homes and some that have been around for many decades, many with great mountain views.
San Antonio. Just to the east of Wal-mart is the vibrant expat community of San Antonio, which is similar to Ajijic in many respects, but for slightly less money and with slightly less amenities. There are, however, lots of restaurants, a butcher, a store to buy fish, and a supermarket catering specifically to expats, all right on the main road.
Chula Vista / Riberas. Upper (mountainside) Chula Vista has a nice golf course, with lots of nice houses surrounding it, some with spectacular views. Lower Chula Vista (on the lake side, across the main road) is much less pricey and has fewer amenities than San Antonio.
Chapala. The main road from Jocotepec essentially stops in downtown Chapala, where it intersects into a large, tree-lined boulevard with two lanes going in each direction, north and south. There are several larger, historic buildings, a permanent, large outdoor retail area, lots of Mexican restaurants, a yacht club and a long malecon. There aren't a lot of expats in Chapala, but there are a few. Like Jocotepec, it is mainly Mexican, with Mexican amenities. Especially on the weekends, there are lots of Guadalajarans visiting.
Posted August 05, 2018