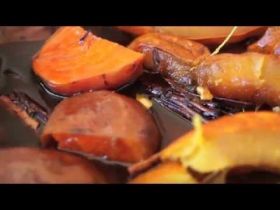 The most popular dessert in Mexico is Pastel de Tres Leches. It's a cake made with three different types of milk. You use regular milk, heavy cream, and the skim on the top of boiled milk. Traditionally in all of Mexican villages, they wouldn't go to the supermarket to buy a liter of milk. Instead, there's a guy who would wander through the village with his horse selling milk out of old-fashioned milk containers.
Every day, the first thing that my wife would get our girls to do is to throw the milk, but she would save and freeze the skim part that would curdle on top. This is what she uses to make Pastel de Tres Leches, which is a Mexican favorite.
There is the flan, a local favorite, which is like custard. Another dessert is ice cream or popsicles covered in powdered hot peppers, which is a very popular dessert.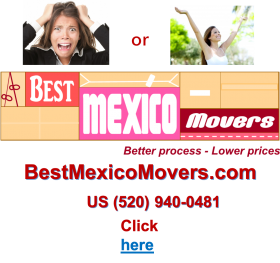 Mexican people love cooking fruit with "piloncillo" (Mexican brown sugar). For example, "calabaza" (squash) is cut in slivers and baked in the oven basted with sugary syrup.

Mexican people love having desserts. It is a tradition at the end of a meal to have something sweet.

At night time, locals have a glass of milk and sweet bread. Another thing that Mexicans do that's very affordable is having a whole selection of sweet breads called "pan dulce" that are covered with sugar and come in different shapes and sizes.
(Sweet calabaza, Mexico, pictured.)
Posted December 10, 2017