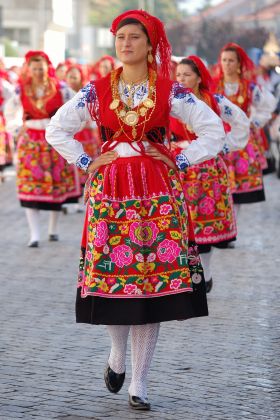 The dress code in the Algarve is "smart casual" or "casual." There's no one with a tie here unless that person works in a bank. If you come along with a tie then we'll know that you're from another city or another part of the country.
Our clothes style here in the Algarve is generally very relaxed—chinos, beige slacks, and so forth. We also fit in with the season and a very bright environment, even though the Portuguese tradition is one of wearing fairly dark clothes, particularly in the winter, including a lot of burgundy and black clothing. Generally in Algarve you'll find a lot lighter colors—the blues, the beiges, the pinks, etc. It's a very laidback, relaxed environment.
You won't find the truly sloppy like you would see in Central America with shorts, flip-flops and T-shirts. You wouldn't have the sort of the rag tag of people mulling about unshaven and with long hair. Having said that, we have a lot of wealthy people who just choose to walk in flip-flops. They will, however, look very proper as they walk in their flip-flops and nice shorts and maybe nice jersey or cardigan hung over their shoulders if it's a cold evening.
(Traditional Portuguese clothing for women-- not what they wear every day, pictured.)
Posted December 09, 2015