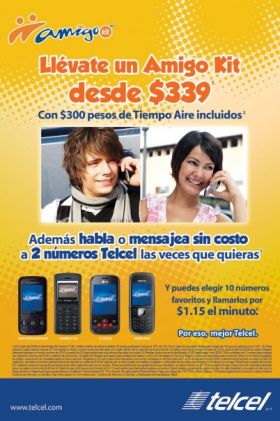 For communicating in Mexico, cell phones are the best for several reasons.
You can have your cell phone and ready to go before you arrive in Mexico. You can purchase an unlocked cell phone and a Mexican sim card in a store or online that is the style and type that you like. Telcel, the largest phone carrier in Mexico, has cards that will work with unlocked iPhone 5, 5S, 6 or 6 Plus, Android or any other unlocked GSM phone. All these phones and the Telcel SIM cards are available on Amazon, as well as in some US stores. The SIM cards have a Mexican phone number are activated when you arrive in Mexico. The last time I compared them with other plans, they had the cheapest calling rates for calls to the US. The incoming calls are free.
Here are my 6 top reasons for suggesting cell phones:
You can have the phone before you travel- know all the features before you travel and/or even use it as your phone with your SIM card (US or Canada)

You will have a number before you arrive --- give it to anyone who may need to contact you.

The phone will work in your hotel, a new apartment, condo or house -- no worries about moving your service.

Your phone gives you a sense of security when you are out and about in a foreign country. This is especially nice if you do not speak Spanish.

Cell phones can have many other great features --- among them are: maps, translation programs, apps for local resources, GPS, currency converter, weather and medical help. (mPassport, for example, will give you local names for your medication and will provide you with English speaking doctors and dentists and their locations.)

If you travel back and forth very much you can purchase a phone with two slots for SIM cards. I have a phone with two SIM cards and just choose which carrier I need to make calls. I also receive incoming calls from my old US number. You can even purchase SIM cards for other countries.
At home in Mexico, I use a local phone and Skype. My local phone service is a package deal with phone, internet, and television.
The local phone is convenient and my particular package includes unlimited calls to Mexico and the United States.
I also use Skype on my computer. It is especially great for my business calls and for calls to other countries. Although it is a surprise to people when they get a call from a Wyoming number and then find out I am in Mexico.
(Ad for Telcel, Mexico, pictured.)
Posted January 22, 2016