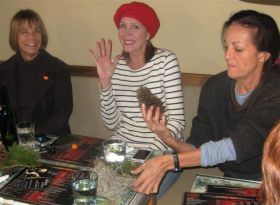 There are a number of ways to deal with your phone needs in Mexico. I have a real estate business here so I have a US number that I purchased via Skype. As I live here full time I have an unlocked cell phone that I purchased in the US, although they are sold here as well and have a phone service package with Luasacell, a company recently purchased by AT&T.
With this service I can talk unlimited to the US and Canada and anywhere in Mexico plus enough texts to work for someone in business like myself. This is a 699 mxn (about $36 US) package and if you pay for the whole year you pay for 7 months and get 5 free. Can't beat it.
You can also have Vonage but Skype will link to your phone and you can receive and make those call from anywhere.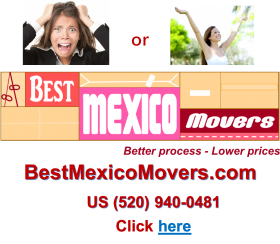 ALSO, really big here in Mexico is the use of Whatsapp and you can call anywhere in the world for free on that as long as the person you are call is also on Whatsapp.
Hope this helped!
(Ivy del Pozo after charity work with her cell phone nearby, San Miguel de Allende, Mexico, pictured.)
Posted May 22, 2017