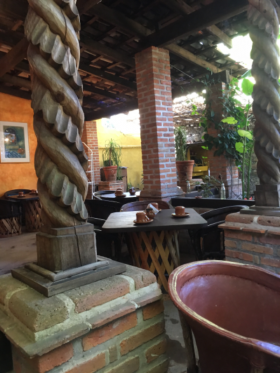 There are different strokes for different folks when moving to Mexico. From my perspective, I would say to bring as little stuff as possible when moving to Mexico because you're just going to store it, throw it away, or sell it when you get here.
The rooms will probably be a different size or configuration than the rooms you have in your house or apartment up North. There may be some of your stuff that won't stand up to the weather, depending on where you are. In Chapala and Ajijic, we're in a particularly good, dry area. But there are a lot of areas, particularly when you're in the tourist areas on the coast, that are highly humid for six or seven months of the year. Some furniture will just curl up and rot on you if you're not careful or will get termites, depending on what kind it is.
The cost to move in stuff to Mexico is overwhelmed by the cost of maintaining it once you're here. I would just sell, give away, or donate. When I moved to Mexico, I brought a small trailer full of stuff down. When my ex-wife moved back up North, she took the trailer full of stuff back with her.
If I had to do it all over again, I'd bring much less. I know there are some possessions that you really don't want to part with, such as a favorite rocking chair or a painting that your great uncle left you when he passed away. But you have to think in terms of, "will that painting end up full of bugs if I bring it down here? Will that rocking chair end up being eaten up by termites if I bring it down here?"
(Mexican furniture, pictured.)
Posted June 01, 2017