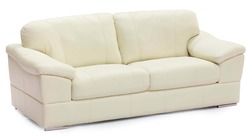 Another thing to consider when deciding how much of your stuff to move to Mexico is the hassle. You will need to do a detailed list of all items you are bringing in to the country. Where are you going to stop along the way, if you are bringing the items in your car, van or truck - possibility of theft when you are sleeping at hotels. Weather, rain?
Then when you get here - will the items that worked in your hometown climate work here? If you have any IKEA items, they are prone to termites. If you are in a humid area, that will also cause you problems with some of your items.
What is making it far more simple and cost effective is the opportunity to purchase furniture and household items online. You don't have the stress, headaches and hassles and you can get nice items shipped directly to your condo or casa in Mexico. Check for a company that works with Mexican manufacturers - there are some brands such as Palliser who have manufacturing plants in Saltillo Mexico - you cannot beat Palliser for upholstered furniture. The most comfortable and well made! And you can get their items right in Mexico.
With more and more options of online furniture stores in Mexico, it just might be the better option to buy rather than ship.
Posted January 23, 2017