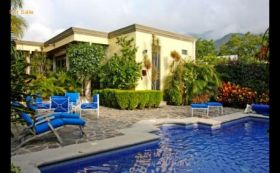 Just like anywhere else, the cost to build a house depends on how nice you want it. For instance, do you want a pre-fab home, or do you want something that you're going to last in the rest of your life? Do you want something you're going to sell? Or do you want something that you're going to call home for a little while?
Building a house in Mexico starts at about $60 to $80 a square foot for a home with a nice granite countertop in the kitchen, nice top floors, decent fixtures, and plumbing and electric to US standards. In Mexico, you can have grounded electricals, plastic pipe plumbing, and good quality fixtures for less than $80 a square foot from the ground up. That includes paint and contractors. The standard here in Mexico is you get a 2-year guarantee on workmanship on the structure, so if you get a crack in your foundation a year after you moved in, by Mexican law, you can legally go back and find that builder, and he has to fix it.
The cost to build a house in Mexico also depends on where you build the house: whether on the hillside or on flat ground. The costs are different if you start with a clean lot, or if you have to prepare your lot, which I've seen some people do.
Permits are very affordable in Mexico. There are no building inspectors in Mexico, and we don't have that process north of the border where you have to have 5 or 6 different building inspectors sign off on each phase of your project before you can continue. In Mexico, we only have a permit that we obtain from the city hall, and it doesn't cost a lot of money. Once you get your permit, they post that on the site that's being constructed.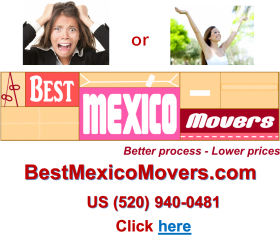 It takes about a year to build a house, so I would say that between $60 and $80 a square foot, you're going to have a pretty nice home.
(Pictured: Pool home, Ajijic, Mexico.)
Posted February 09, 2017