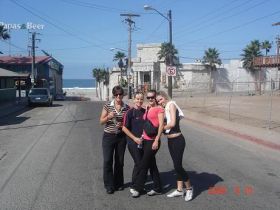 There are around 1.2 million Americans, Canadians, and other expats living in Mexico at the moment. Most of them are 40 years old and above who retire in Mexico. There are some people in that number who were born in San Diego or Los Angeles, California but now live here in the Baja Region just because the cost of living is cheaper here in Mexico than in the US. Some of them have a dual nationality so they can live in Mexico but still work in the States because they were born in the States. They go across the border every day.
One of the business that I have is distributing weekly ads for Target, Walmart, Kmart, and other big retailers at the US-Mexico border is in the Mexico side, so when people cross every single day, they know what discounts are available if they go shopping. Out of that market, we have about 100,000 crossing just in San Isidro and Tijuana every day. Of that number, 60% to 70% are Americans who go over to the States to go to work. Most of them are Mexican Americans; Hispanics who were born in the States.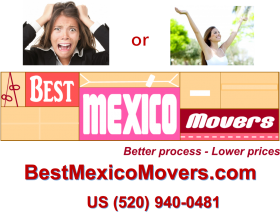 The non-Hispanic Americans who cross the border would be around 1 million people, and increasing. I have been living here in the Baja area for the last two years and real estate is booming here. People are buying properties again but a lot of those properties are used by people who are moving here to Mexico full time. We now have a lot of younger couples moving here in Mexico. Most of them are 30 to 40 years old and I believe that this development is caused by the new trend of working from home. A lot of companies and a lot of people are now entrepreneurs. They can go to Mexico for full time or 75% of the time and then they go touch back again in the States.
(Pictured: Papas and Bear, Baja, Mexico.)
Posted November 07, 2015