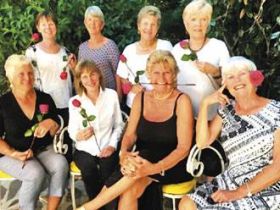 Standard of living in Mexico is all over the map. It's ironic that you have some filthy rich people in Mexico and some filthy poor ones (using the word ("filthy" differently), and people struggling in between to try to keep things going.
The economic writers are continually saying that the middle class is expanding. Maybe the lower middle class is expanding. I don't think the upper middle classes are expanding very much. There are still a lot of poor people. It's a cycle where you get born into a poor family, you get no opportunities to get ahead, and you grow up and are poor yourself and your children are poor.
Around here in Chapala and Ajijic, one of the things that a lot of expats have been doing is helping that situation. There are a ton of charities. We used to run a list of charities in the local paper, Ojo de Lago. We had to stop because it was taking too much paper. We couldn't list them all. For example, there are two or three different charities that just focus on education for deserving students, paying their tuition, getting them into college or technical school, and so on. There are all kinds of charities that help feed the poor, help with health issues, for crippled and maimed children and adults, and so on. They never have a shortage of clients. There are always people who are identified to fill any gaps the locals have with their available resources.
It's sad. One of the things that happens around here is that gringos, Canadians, and Europeans bring in their savings and their pension money and buy a house that is beyond the reach of Mexicans, but it creates a market for that kind of house. More and more of them do that. You get, for example, US $250,000 houses that somebody who sold a $1,000,000 house in the city in North America can easily afford, but a Mexican middle class family could never afford. The locals are either left to find something to rent or live in a much smaller, less attractive home in a poorer neighborhood.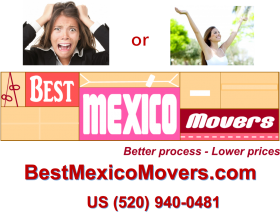 From our perspective, looking at the Mexican population, their standard of living isn't that great.
On the other hand, the standard of living of expats in Mexico is generally pretty good. There are few expats here who are surviving on very little. They may have a basic Social Security pension and that's about all, but they can survive on it here in Mexico. They may be living in a one-room or two-room apartment, not going out to dinner very often, and not being able to join clubs, although even a lot of those things are of very little cost, but they're surviving, whereas their economic equivalent in Mexico would have a great deal of trouble surviving because they wouldn't have that same kind of base Social Security pension. Their pension would be a lot lower and would buy a lot less.
The majority of expats around here in the Chapala and Ajijic area I call 'middle class'; they were or are working stiffs. They have decent pensions. Sometimes they have two sources of pension, either from their business and/or Social Security. They're able to come down here with their savings from their house sale up North, buy themselves a house so they don't have to pay rent. They bring down a car, too, so they have wheels.
The standard of living of expats in Mexico compared to what it would be for them in the US or Canada on the same amount of money is much higher. They're going to get higher quality fruits and vegetables at much less cost. Meat is cheaper. They can buy booze. I never saw a beer sale in Canada in my 55 years of living there. Beers are on sale here in Chapala and Ajijic just about every other week in one store or another, just as an example for those who like beer. It's the same thing with other essentials for the most part.
Now obviously, some people run into problems. You run into a serious health problem and you have to pay privately for a doctor and nursing care. That sort of thing adds up if you don't have health insurance. You have to compensate on some areas for others. If you want a high-end computer, that will cost you more here than it will up North. These are individual examples.
Basic healthcare in Mexico compared to the US or Canada, for example a physical and a visit or two to the doctor in the course of a year, would be less expensive. I shouldn't say it's less expensive because now with Medicare, people are paying it out of their pockets and if they have to pay premiums are lower than what they would pay for basic service in Mexico if they had to fork it out. If you don't have medical insurance, you're paying a la carte for your medical care. Once you get to something more serious, for example an internal surgery, a broken limb, or something that requires major intervention, then it becomes more expensive because you're paying out of your pocket.
If you don't have Medicare or you're not covered by the Canadian healthcare system, I would say healthcare would be way cheaper in Mexico.
(Lake Chapala Garden Club, Lake Chapala, Mexico, pictured.)
Posted May 28, 2017