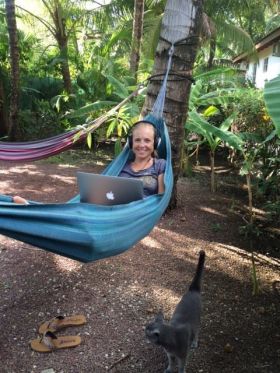 The shopping in Mexico is very eclectic. You can find a lot of local stores that are pretty small and sell really specific products but then you can also find Wal-Mart and Costco, and giant chain grocery stores. Nowadays, they're building a lot of malls with international brands that you would find in Europe and the US, Canada, and all over the world. So pretty much anything you want now you can find in Mexico when it comes to shopping.
It's like the US, but the prices might not be exactly the same. For example, in the US Walmart is associated with being the cheapest place to buy everything but in Mexico it might cost the same as other stores. It's not so much cheaper than everything else like it is in the US.
You can buy things cheaper in Mexico but the brands might be different than what you're accustomed to. The items I saved the most money on in Mexico is the whole food. Not the grocery store whole foods but the actual real food like your standard, what they call in Mexico, the canasta basica, which is a basic basket of food. So everything from milk, eggs, produce, fruits, vegetables, meat, dairy, all these things that are very comparable in quality you can get. Organic foods are going to cost less for the most part in Mexico than the US. You might be able to get one avocado for a dollar in the US and in Mexico you can get five for a dollar. So things like that are cheaper. Electronics will be the same brands like you're used to and then additional ones as well. Usually electronics and certain imports can cost a little bit more in Mexico. But in general, your day-to-day expenses will be less.
If you wanted to buy the same brand of a new laptop you would buy n the US, it would probably cost a little bit more in Mexico but in Mexico they have some local brands that could cost the same or less than in the US.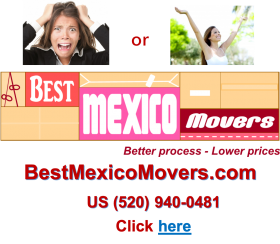 There is Amazon Mexico, and shipping is pretty reliable compared to other countries in Central America. It's not as good as the US with the regular post but you always have FedEx, DHL, and the major parcel delivery services with tracking and insurance.

Sometimes people use a courier where they have a US address where they get their US purchases shipped, and then they pay a private company to bring it to them in Mexico. Other people just have their packages sent to something like a Mailbox, Etc. location, and then they go and pick it up in person.

In addition to Amazon in Mexico, Mexico has other online shopping. When I'm in Mexico, however, I just tend to buy everything I need in person. I don't do as much online shopping as I do in the US. And really, you don't need as much. The US is a bit more of a consumer society so just by being in the US and because it's so easy, we get used to the instant gratification to buy something and get it the next day or 2 days later. I think people depend on online shopping more in the US and they do it as entertainment. In Mexico, there are a lot of other things going on and you don't think as much about shopping just for the sake of shopping.
(Kristin Wilson working on her laptop in a hammock, pictured.)
Posted October 28, 2015