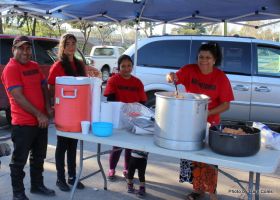 The opportunities for you to volunteer and do charitable work in Mexico are everywhere. It is easy for you to make a difference in the life of others. At the same time, you will find it is a great way to make new friends. Mexicans are always helping others and you will often find the person next to you who is volunteering is a Mexican.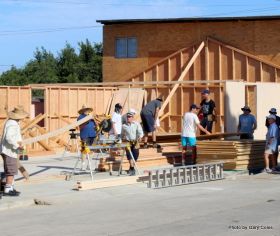 People from around the world also come to Mexico with church and social groups to build homes, churches, water facilities and more. Recently I met with a group with 16 members from Canada and 18 from Australia. Their project was to rebuild a church. I took photos and documented the project in a book and as I visited with them, I found out that they have been doing projects for many years and have built both churches and homes.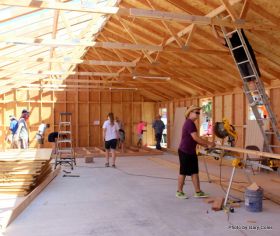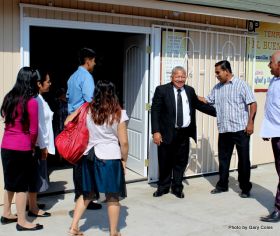 Another group has established an ongoing program where they provide tutoring and summer school for kids along with building homes. The director told me their volunteers have built 1,800 homes. There is also an orphanage nearby that established by a volunteer group.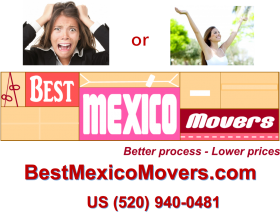 You will find projects like these throughout Mexico and most of Latin America and they are always looking for volunteers. I do not recommend the groups that look for volunteers and expect to have the volunteers pay for the experience. The legitimate groups do not expect you to pay and if they ask, it will only be for donations to help pay for your own food or housing. Or they make accept donations for building supplies.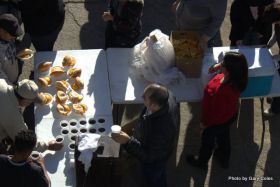 There are many other ways for an individual to volunteer. Often individuals or small groups will provide food and/or clothing to the needy. I met a number of individuals and groups next to the General Hospital. I even joined in a few times. One day, a lady brought a cooler full of tamales and huge containers of hot chocolate. I got to help for a few hours by filling cups with the hot chocolate and passing them out. The lady said she was doing it as her thanks for a prayer being answered. I know she was definitely the answer to many prayers and needs that day.
I even know some individuals from the tiny town in Wyoming where my mom lives who travel to various countries in Latin America and work to install and improve water systems.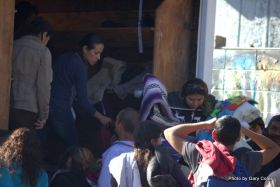 I think the best way to volunteer is if you get out in the community but you can even volunteer online to help individuals in Mexico and Latin America. I have made repeated loans through a crowd funding organization named Kiva. Usually, I select a single mom who is building a business or getting more education. Most of my loans have been repaid and I can loan the money again. I receive no interest for the loans but it feels very good to know that they are getting a "hand up" instead of just a "hand out".
There are countless ways to help others. You don't need money to help. You can use the skills, talents, and time that you have if you genuinely want to help others.
Posted December 05, 2016