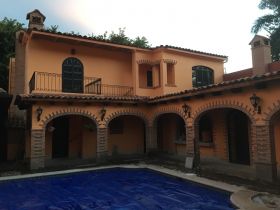 The cost for home insurance in Mexico depends on the value of the home and the place where it's settled. If it's on the mountain or near the lake, insurance will have a different rate because the risk is totally different. The average premium of home insurance for homeowners is 10,000 pesos ($500) yearly.
In the Chapala area, for a home that's valued at 3 million pesos ($150,000) with contents valued at 300,000 - 400,000 pesos ($15,000 - $20,000), a liability coverage of 1 million pesos ($50,000), and glass coverage, insurance will cost between 20,000 and 30,000 pesos ($1,000 $1,500). This also includes the basic coverage which is fire, earthquake, flood, hail, and hard winds.
It would be more expensive to have a hurricane coverage in Quintana Roo because it has a bigger risk for hurricanes. We have earthquakes here in Chapala and Ajijic often, but the chance of a fire burning down your house, generally speaking, is very small since most of the houses in Chapala and Ajijic are not built out of wood.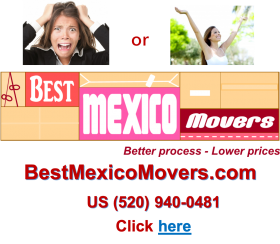 But there can be surprises in terms of fire because the fire can start with electrical malfunction and burn the curtain, which will then burn the bed or the rug. The fire will then consume all the other contents of the home, but the home itself will not be damaged by it because it's made of brick.
It's important for moral reasons to have liability coverage here in Mexico. You need to be covered because you're not going to take care of the damages that you caused just because the law obliges you to pay for what you did. Liability coverage is not expensive- a 1 million peso (about US $50,000) liability coverage in Mexico will cost you not more than 1,000 pesos ($50) a year. If you break something in a friend's home by accident, your liability coverage will cover that. Your liability coverage extends to your family, to your maid and even to your pets.
If someone were to slip and fall on your property, your liability coverage will pay for all the damages. If someone's working in your house, gets on a ladder and falls, however, that's different, because he's not a visitor, he's a worker.
For workers, you should get a coverage called "working accidents" that's needed to pay for hospitalization and medical attention. If the worker is going up the stairs, falls down and breaks his arm, the working accidents coverage will cover it. The working accidents coverage in Mexico only includes 3,000 pesos ($150). If you broke your arm after falling from a ladder, hospitalization could cost you around 5,000 pesos ($250), but only 3,000 pesos will be covered.
(Village home in Ajijic, Mexico, pictured.)
Posted March 25, 2017