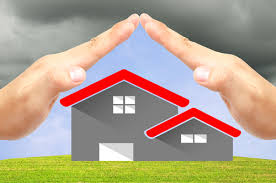 There is not one simple formula for calculating
Home Owner's Insurance in Mexico
. Home insurance covers you for many things, not just damage due to catastrophic weather conditions. Home owner´s insurance provides protection for your home, home contents, personal belongings, accidental damage, & injury to others, among other benefits.
Home insurance premiums are based on the following values:
1. Home (what it would cost to rebuild the home-- not the foundation or the land on which it was built)
2. Any adjacent home(s)
3. Contents: Furniture, home appliances, electronics, valuable art items.
4. Windows & Mirrors: Sliding glass doors, skylights, tables with glass surfaces, etc.
5. Personal items - Cash, jewelry, etc.
6. Enhancements: Solar panels, storm windows, security systems, solar water heaters, water purification systems, etc.
7. Outdoor Items: Swimming pool, exterior lighting, ball courts, palapas, palm roofed huts, etc.
Additional coverage options include:
1. Earthquake & Volcanic Eruption coverage
2. Water damage due to weather conditions (Hurricanes, torrential rains, flooding, mud slides).
In general, to qualify for hurricane coverage, your dwelling must be more than 500 meters from the ocean. However, insurance coverage requirements differ from company to company and based on your exact location.
It is best that you reach out to an insurance agent who represents several companies, so you have more plan & cost options to choose from.
Posted October 16, 2016