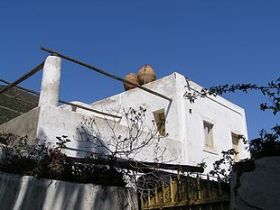 If you plan your home properly, you should not have a problem with water here in Yucatan. In the small village of Celestún (in the state of Yucatan, with about 7,500 people) where I live, I have a 35,000-liter cistern and so therefore I don't have problems with water supply, but I built a cistern for that reason. If the pump goes out or if something wrong happens to the pump for the water here, it is possible to not have water supply for half a day. Personally, I can go for a week here in Celestún without water supply because I have planned for it. When I build homes here, I build quite large water cisterns intentionally.
The water here in Celestún is not drinkable but you can make it drinkable. It is not that difficult. I have a water softener, an ultraviolet light, and a reverse osmosis system. In my kitchen I have a tap that has drinkable water and that is the same water that I use to make ice in my refrigerator. All these are not expensive to build. You can get a reverse osmosis system for US $300 that will make the water coming out of your tap drinkable.
In places like Merida and Cancun, being that they are main centers and touristy areas in the Yucatan Peninsula, it is very unlikely to have a water disruption because they have many more backup systems for water supply. Smaller communities like Celestún do not have these backup systems so it is better to have one yourself.
The water cistern in my house is a large one. The typical houses here would have smaller cisterns that would cost about $500 to build.
(Jars on the roof to catch rainwater in a home in Mexico, pictured.)
Posted December 30, 2015