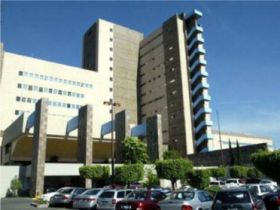 There aren't many American-trained doctors in Mexico because there are several Mexican doctors who are really, really, very well-trained. In fact, good Mexican doctors go to the States and serve over there, and then come back to Mexico. As an example, I have a friend who is a doctor who goes to the States once a week to offer consultation. He dedicates an entire day to just attend to patients and give prescriptions, and then comes back to Mexico.
The patients see him instead of seeing an American doctor because American doctors charge more. A Mexican doctor can charge half of what an American doctor charges, and still be able to make some profit. This happens in the United States.
The Mexican doctors do not get training or internship is the United States. Their training is here in Mexico. The good doctors who have specialties do go to France, Italy, or Germany. The generalists, on the other hand, prepare and train here in Mexico.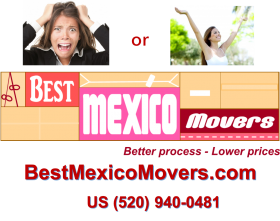 The doctors in Mexico are really good doctors, but there are also a lot of crooks who take advantage of the language barrier, and tourists being new to the place. This damages the image of the good doctors. There are several really good doctors, and they will take care of you exactly how they should- nothing more, nothing less.
When you go to a doctor, the first thing you need to have is confidence, because you're never going to know if what he did was necessary- you're just going to have to trust him. If you go to a doctor who does things that are not necessary just to be able to charge you more, then you're going to lose that confidence, and you're going to drop him. Sometimes it's difficult to identify these doctors if you come from a different country . In order to guard against this and to protect our clients, that's part of the services that we also provide: we have a list of certified doctors that we can provide to our customers, so that they can be sure that they are going with a really good specialist doctor.
The doctors on this list are the ones who have gone through the analysis by the insurance company. The insurance company has analyzed their work, how long they've practiced medicine, how much experience they have, and based on this, the doctors are given a position where they can charge patients a certain amount of fee. Doctors can't charge the same amount that the insurance company's going to pay them, and that's why the insurance company has gone through a lot of analysis so that they can assure you that the doctor is going to be a good one.
In my personal opinion, Cuban doctors who come to Mexico to practice medicine are the best ones, because they have more experience in documenting things and looking for several different ways to find a cure for different illnesses, but then again not all Cuban doctors are good.
I have clients who had procedures done by Mexican doctors and thought the care they received is just as good as in the United States. For example, there's this case of a 3-year-old kid who had leukemia. He went through the process of getting treatment for 3 years. Today, he's 9 years old, and leukemia-free. Leukemia will never be taken away completely, though. It's controlled, and then you can say it has disappeared, but a person who has leukemia will never be cured.
He was treated here in Mexico where the doctor told his parents, "I can go to the States and treat your son over there- I have all the facilities. Or, you can stay here in Guadalajara, Mexico, where I can give him exactly the same treatment, but you're going to spend much less money." Although the insurance company is going to pay for it, the parents will have to pay their deductibles, and if they go to the United States, they're going to have to pay their hotel, their trip, and moving around. That's a lot of expenses. It was a really tough case- a 3-year-old kid with leukemia. It's not something good to hear.
I have a more recent example. I had a customer who had cancer and needed a bone marrow transplant. She had the transplant done in Mexico, after the doctors suggested, "Let's go to Mexico City, and we will do it there." It was a successful surgery. She's an American, and she's recovering. It's still too soon to say that she's cancer-free, but she has an extraordinary attitude towards the problem. She's always smiling and does a lot of exercise, which I think also helps a lot when dealing with a situation like that. The transplant was done here in Mexico. It was a major surgery, and it's really complicated, because you can get infections easily, so you have to take extra care.
If I had a very serious illness, even if I had the opportunity to go to the United States, I would stay here in Mexico.
(Hospital Civil de Guadalajara, Guadalajara, Mexico, pictured.)
Posted November 13, 2016