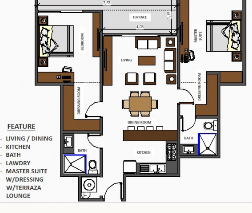 Yes you will use a attorney in the process of buying real estate in Mexico.

We recommend using an attorney because we believe it is in your best interest. An attorney will represent you and protect all your legal transactions. The attorney will draw up contracts and review the terms and conditions of the sale. Legally, only a licensed Mexican attorney should provide advice on the laws. Foreign attorneys are not licensed to practice law in Mexico and should not give advice on Mexican law.
Insider Tip: Buyers Beware
A common story in Mexico: sometimes well-intentioned, but more likely unscrupulous people, will promise a better deal saying they have a friend or relative who can offer discounted costs and save you money. This is NEVER the case. Allowing inappropriate people to become involved opens the door to improper documentation. Having to go back and fix what was done incorrectly will end up costing you thousands of dollars as opposed to having an attorney represent and protect your interests from the beginning.
What purpose does an attorney serve?

In addition to representing your best interests and protecting your legal transactions, an attorney can be very helpful in saving you money. This is because attorneys are involved in many of the different transactions necessary and have contacts with banks, notaries and the Mexican government. They are aware of the most competitive costs and fees involved and make sure the buyer is given the best possible prices.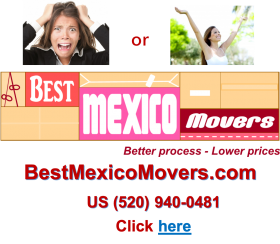 You will also receive your attorney's advice on legal options to be sure no opportunities are missed, such as tax planning, closing costs that should be paid by the seller, and ways of taking title. Very often one piece of good advice can save buyers thousands of dollars in tax or other savings when the buyer eventually decides to sell the property.

Who is a Notary?

A Mexican Notary (Notario Publico) is a licensed attorney, certified by the state and Federal government to act as an official and unbiased representative of the government of Mexico. A Mexican Notary is very similar to a notary in Canada and has far greater responsibility than a notary in the US. A Mexican Notary has passed stringent exams required by the Mexican government and is a government official. They provide strict security of original records and documents and they record the documents with the Public Registry of Property. A Notary's role is taken very seriously in Mexico in that the Notary could be held liable in both civil and criminal terms.
What purpose does the Notary serve?

The notary performs a variety of tasks including the authentication of legal documents, the calculation of capital gains tax and is responsible for ratifying ALL real estate transactions in Mexico. Any real estate transaction not ratified before a notary and duly recorded in the Public Registry is considered invalid and not enforceable.
In a real estate transaction, the notary is equally responsible to the buyer and the seller and ultimately responsible to the Mexican government. Their job is to ensure the legality of the transfer of title, to calculate and retain the seller's capital gains tax on behalf of the government, collect the purchaser's acquisition tax and pay it to the Department of Foreign Affairs, coordinate appraisals, certificates of no liens, certificates of no debt and request all corresponding permits. After the closing, the Notary must record the transaction at the Public Registry and the Tax (Cadastral) Office. This role is taken very seriously in Mexico in that the Notary could be held liable in both civil and criminal terms.
The Mexican notary is capable and legally authorized to carry out the transaction. However, we recommend also using an attorney to represent all your interests and protect your legal transactions.
(Pictured: Floor plan of condo at The Reserve at Celestun.)
Posted October 08, 2015