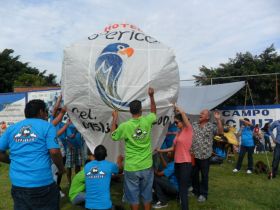 Somebody once told me, "In the States, business is business." It means that even if you don't like the person you're conducting business with, but he gives you a good deal and provides good service, then you're going to keep working with him. In Mexico, this is not the case.
In Mexico, if you don't have a good, respectful, and trusting business relationship with someone, it's not going to work out. The business will fall apart. There should be some type of connection. If it's just purely business and you don't like the person or they don't like you, the business will not work out.
Conducting business in Mexico is different than in the States because you need to build friendships, which is the biggest difference. The people you do business with eventually become your friends, considering all the different levels of friendships. In the States or other places, you can do business with somebody even though they are not your friends.
The other thing is that almost anything will take longer in Mexico, like banking or other business transactions.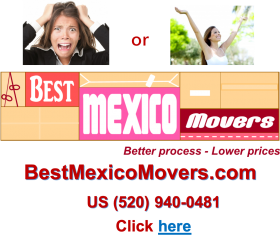 For example, we have a hotel business where we must have a contract with a "sindicato" (labor union) because they protect the workers. The sindicato receives payment for certain things paid in Mexico, especially if you have employees. This is on the level, but this payment is useless. I paid and gave them the information in January. Right now, in the middle of May, is when they brought the paperwork for 2017. It took them five months to bring the receipt.
Business is a little difficult because there's a lot of red tape and hoops to jump through. I must have an accountant to help me here in Mexico. It's a little tricky to do business in Mexico because there are a lot of things you must do or are not supposed to do.
In Mexico, they always want a lot of paperwork. For example, applying for a business license, you need to submit a lot of paperwork that's sometimes unnecessary. It can be a little frustrating and slow.
One thing that's better in Mexico is that there is more flexibility to conduct business here. In the States, everything is "black and white". There's a rule about everything. Here in Mexico, they're a little bit more flexible with the rules. For example, I have to pay for business permits, but I get several months to pay for it fully. I get discounts if I pay within the first two months of the year. In the States, they don't give that flexibility and things must be paid on time. If you're late, you get a fine.
There have been times in Mexico that I was late on something and have had officials come up to me. Like one time, I forgot to pay some tax, which wasn't a big deal. The official just said to me, "Okay, just go down to the office and pay for it." He went to me to remind me, but I didn't receive any fines. I went to their office the next day, paid, and everything was fine. If that happened in the States, I would need to pay for a fine as well.
Somebody once said, "If you live in Mexico, you need to be flexible."
(Friends helping Hotel Perico get their balloon up, Ajijic, Mexico, pictured.)
Posted July 20, 2017