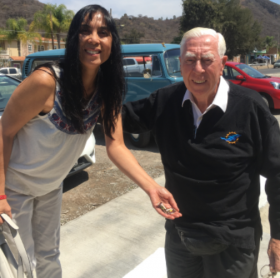 A lot of the people who are influenced by the news about Mexico don't come to Mexico because they already have this mindset that Mexico is dangerous. When they hear about other people going to Mexico, they ask, "Why would they want to go to Acapulco, Ajijic, or other places in Mexico?" Without knowing the country, these people will tell their families, "Oh no. You don't want to go there."
I find most of the people who come down to Mexico to have an open mind. There are people who go to Puerto Vallarta for a week to 10 days. Most of the people who come to the Chapala and Ajijic area do their due diligence and do some research on the possibility of retiring to this area in the future.
In our hotel, when somebody checks in, I could tell within the first five minutes of talking to them whether they should stay in Mexico or they should turn around and go back to the airport because Mexico just isn't for them. A lot of these people are better off to stay back in the States or Canada.
However, the people who stay are willing to adapt to what Mexico offers. Generally, expats who come to Mexico are great and beautiful.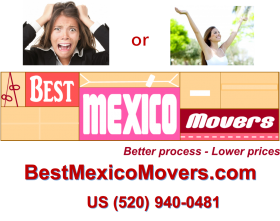 One thing I've noticed about expats in Mexico who have reached the retirement age, pensioners, and in their 60s and 70s is that they're all young at heart and have an adventurous spirit. A lot of them are ready to start or write a new chapter in their lives. This is what makes so many of the expats in Mexico so special.
(Expat giving out candy to Jet Metier of Best Places in the World to Retire as he enters a shop, Riberas de Pilar, near Ajijic, Mexico, pictured.)
Posted October 26, 2017