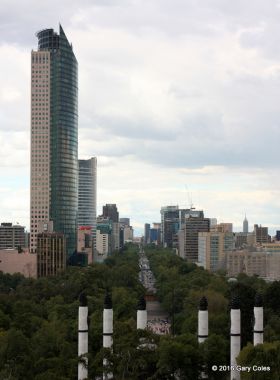 Expats in Mexico come in every type, shape and size. There really is no particular type of expat, even though some people have stereotypes.
Here are a few of the groups that I feel make up most of the expats:
Retirees --- Of course, most of us who visit "Best Places in the World to Retire" will immediately think of retirees as a major group. Retirees seem to make up most of the expat population in the popular destinations such as Cabo San Lucas, Puerto Vallarta, San Felipe, Puerto Penasco, Acapulco, Lake Chapala, Ajijic, Riviera Maya, Playa del Carmen, La Paz, Guadalajara, Ensenada, Merida, Cancun, and San Miguel de Allende. These colonial or coastal cities catch the attention of most retirees.
Corporate Transferees - Many other expats are here for business. They tend to work in the larger cities or near the US border. There is a huge expat community in Mexico City and many others can be found in Guadalajara, Querétaro. Monterrey, Guadalajara, Puebla, Tijuana, Leon, Mexicali. Trade between the US and Mexico is huge and many high-tech companies can also be found here.
Internet Geniuses -- Telecommuting is growing every day and more and more people are finding they can work from any location in the world. I've met lots of individuals who want the lower cost of living but still want to make a great income from their online efforts.
Border Hoppers -- A huge number of expats can be found living in Tijuana or Rosarito, but crossing the border to work in the US. They can afford to purchase homes here in Mexico for much less than they would be paying for rent in the US.
Family members --- Although the number may not be huge, there are plenty of expats who moved here for love or to be close to family. They may be found anywhere in the country.
Adventure Seekers -- There are always some of us who want to experience new and different horizons. For example, the surfer who comes for a few days surfing and stays for the rest of his life.
Vacationers -- These are the expats who may have a home or condo here and spend anything from a few days to the snowbirds who are here all winter and then back to the northern climates.
Mexico is a mega-diverse and multicultural country. It seems to offer something for almost everyone. It really is home to a broad range of expatriates.
Posted February 07, 2016