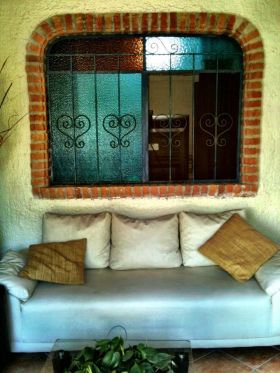 In Chapala and Ajijic, the cost to rent a cheap apartment is US $500 a month. The cost for a nice apartment is about $800 a month. The average cost is $400 to $800. In the Chapala area, for $400 to $500 per month, you can get a two-bedroom, two-bathroom, fairly modern, and in good condition apartment in a fairly good part of town.
In some parts along the coast like Puerto Vallarta, Mazatlán, and Cancun, the apartment rental cost would be a little bit higher. Manzanillo is not quite as big so the rental costs are more reasonable. The same apartment described for the Chapala area, if rented along the coastal areas, would cost $600 to $700 per month.
In other areas, for example in San Cristóbal de las Casas, the cost will be less. In areas where Americans generally don't live, apartment rental costs are really cheap.
(Enclosed patio of a long term hotel suite at Hotel Perico, Lake Chapala, Mexico, pictured.)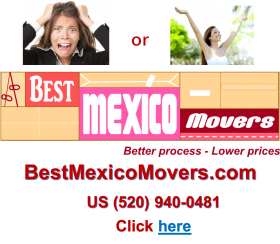 Posted July 27, 2017