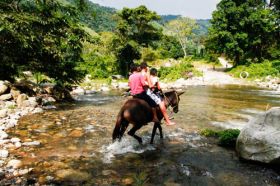 I live in southern Mexico in San Cristobal de las Casas, Chiapas. I have been living full time in Mexico for 10 years. I lived in Quintana Roo for 8 years on the beach in a small fishing village on the coast south of Tulum. I moved 2 years ago to Chiapas to escape the heat and isolation.
The cost of living here is much less than in Quintana Roo, especially the tourist centers of Cancun, Playa del Carmen, Tulum etc.; easily one fourth or one third of the USA. On the coast south of Cancun the cost is only about half of the USA. Utilities are about 1/3 of US and if you are not on the coast or near the frontier border you can get a fee simple title to own property.
The Mexican government pays for public education out of federal tax funds and not from taxing property owners. Property taxes are only a couple of hundred dollars a year anywhere in Mexico because of this (not on the coast or near the border). Skilled labor costs are maybe 20% of US. Carpenters, plumbers, masons, electricians, all trained and certified. Non-skilled laborers who can do small jobs around the house (painting, scraping, sanding etc.) are about $1 dollar an hour here. I have a part- time gardener who works 8 hours 3 days a week for $100 USD per month. This is non-skilled labor, as would be cleaning, cooking, laundry etc. This seems to be the same theme in all non-tourist areas of Mexico, and after reading stories on this website the non-tourist areas,(i.e., not Cancun, Playa del Carmen), the cost of living is very similar.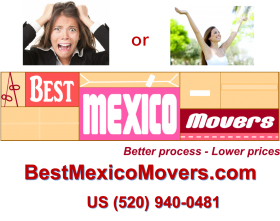 Here in Chiapas we have rich black volcanic soil and at 7,000 feet altitude almost no insects, so the market produce (fruits and vegetables) are absolutely delicious and naturally organic because fertilizer and pesticides are generally not used nor necessary. I hope this is helpful to anyone considering moving to Mexico.
(Chiapas, Mexico, pictured.)
Posted October 11, 2017