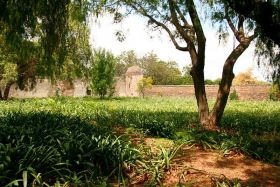 In Mexico, the system was set up in a way to protect the unprotected as much as possible after the revolution in 1910-1917. Rights of possession were set up so that if you have 10,000 acres of land, and some serf needs to carve out a tiny little plot in order to be able to survive, he's allowed to do that. If somebody has been living on your property for 5 years, and it's fully known by everybody, then they can move in and have the papers extended to them.
How often does it really happen in Mexico? Very seldom, but there definitely is a perception that it's easy for a squatter to become a nightmare to you here in Mexico. If you have property with a good wall or a good fence, and you nip the situation right in the bud, then you're fine. Where I see rights of possession situations getting ugly for people is when people who have a servant who lived on their property for a long time decide that they don't want that servant living on their property anymore, but don't have a contract or anything in place that legally binds them to the situation or allows them to exit the situation. As long as strong contracts are in place, and due diligence is done in all situations, there's nothing to worry about there.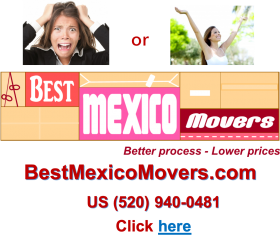 The constitution that Mexico operates under now was certainly set up in order to at least in deed, protect the rights of the unprotected, which any ethical constitution should have language that speaks in that direction.
But I think that people's worries about being compromised by rights of possession are exaggerated and I, having run this office for quite a few years, see so little of that. It's such a small part of what I would say my client's problems are, so it's not a big issue, but it's certainly something that you don't want to be cavalier about, either. It's not as though you'd buy a few acres and say, "Hey, everybody just come and camp out!" Being smart is really the bottom line here- doing what you need to do and delineating what property is yours. Good fences make good neighbors so that's always something about which one needs to be conscious.
(Hacienda outside of San Miguel de Allende, Mexico, pictured.)
Posted December 17, 2016