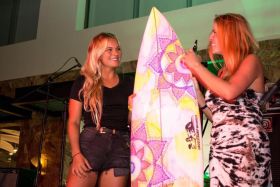 Healthcare and medical services are so affordable in Mexico. I had a sinus infection in the United States before my last trip back to Los Cabos. It was the kind of infection where I needed antibiotics. However, I was so busy getting ready for my trip and I would forget to take the medications and with antibiotics you must take them exactly as prescribed for the full length of time, which I did not do.
I got to Los Cabos and I got sick again with a relapse of the sinus infection. I went over to the H+ Hospital near San Jose del Cabo. They had two ENTs then. One was just leaving for lunch and the other one had a patient and could take me in an hour. I didn't want to wait around so I went over to the reception in the hospital lobby and I said, "I can see this doctor in an hour, but would it be possible for me to see an emergency room doctor now?" They said, "Yes, of course you can."
I went to the emergency room and only had to wait two minutes for this doctor before to check me out. It was interesting because I felt that when he had me cough to listen to my breath sounds with a stethoscope, he listened to more places down my back and around my sides than when I get checked out here in the United States for cough.
After the doctor's examination, I told him what I had been taking and he gave me a prescription. The doctor really checked me out and asked me a bunch of questions. When I went out to pay, it was 560 pesos (US $30) for an emergency room visit. They have a pharmacy right downstairs, so I went downstairs and got my prescription filled.
I was just so surprised because I thought, "It's an emergency room visit. I was guessing that they'd charge me because I was anxious and I didn't want to wait an hour for the other doctor. I was willing to pay $100 if they're going to charge me that for the ER visit." They charged me less than $30.
The same emergency room services in the US would probably cost about $1,000. I've been to the emergency room twice in Scottsdale. One time when I walked in, the waiting room was full so I sat and waited there for two or three hours before they took me in the back. Then I laid down on the table for another two hours before a doctor came in to see me. My ER visits in Mexico and in the US were very different experiences.
(Beach House, Los Cabos Open of Surf has a charity event for children needing medical procedures at Hospital H+, Los Cabos, Mexico, pictured.)
Posted July 17, 2017