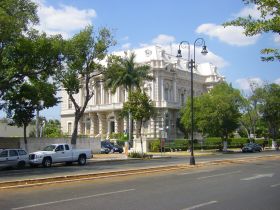 In order to report the cost of living in Mexico, I'll make a very simple example, because depending on the city in which you live, costs can vary. To make it easy for people to understand, a middle class wage in Mexico is on average 13,000 to 14,000 pesos a month, which would translate to US $812 to $875.
In the Yucatan Peninsula, professionals make between 6,000 – 10,000 pesos a month, which translates to $375 to $625. These are lawyers, dentists, managers, general managers, and even government employees' average pay. The lower tier pay that millions of people live on is less than 4,000 pesos a month, or about $250.
The city of Merida is a little over about a million people. Let's say, and I'll be very fair and conservative, 600,000 people of those are living on 7,000 pesos a month ($437.50) and living well – they're not starving, they're not hungry, they might even have a car, and disposable income. My comment has always been if 600,000 people in Merida can live pretty good on that amount, shouldn't an expat be able to the same? If that is not appropriate, could an expat be able to live on what a professional, like a lawyer or doctor makes?
The first error an expat makes is to start converting everything to dollars and start comparing what the cost would be in the US. In Mexico, most people stay with their families until they get married. So, if you're 26 years old, you're a professional and you're living at home, you have no rental or utility costs, so your 7,000 pesos ($437.50) a month is pretty much disposable income. That's one example. Now let's say you don't have a mom or dad, you're not living at home, you're living a younger life, maybe not in a middle class neighborhood but in a nice apartment, maybe you're sharing it with a few friends. Your rent is maybe 1,000 to 1,200 pesos ($62.50 - $75) a month. Your cellphone would be 300 pesos (US $18.75) a month. Your shared utilities – water, electricity, gas – will probably run about 300 to 400 pesos a month ($18.75 to $25). The rest is left over for food and entertainment, car payments, etc.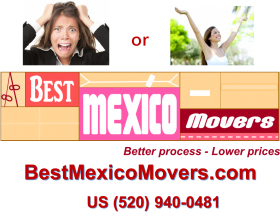 If you're coming to live in Mexico as a North American expat couple, and had an income of $1,500 per month, you would have a good life. I can tell you what my bills are, for me, my wife, and daughter, and lots of relatives coming over. During the summer, like right now, my electricity bill in Merida for is 1,200 pesos ($75) for two months. My natural gas bill runs be about 389 pesos ($24.31) every six months. My water bill is about 50 pesos ($3.12) every 2 months. My Internet and landline is 389 pesos ($24.31) a month. My daughter's private school is 500 pesos ($31.25) a month. My gardener is 50 pesos (US $3.12) average a week. If, instead of driving my car, I wanted to take public transportation to town, it would cost me about 30 – 40 pesos a day ($1.87 - $2.50). Food costs can vary. We buy for three people and many relatives who come over and eat all the time. We also buy a lot of imported items like Jimmy Dean sausages, which my relatives never had. For us, a fair amount would be between 3,000 to 4,000 pesos a month ($187.50 to $250) for food.
(Pictured: Museum in Merida, Mexico.)
Posted September 27, 2015