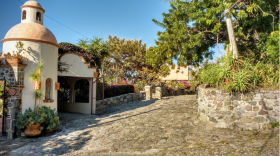 I've built homes in Mexico that are totally different than the homes in Canada. For instance, in Canada, we have frost levels and have to go down six feet to meet the frost levels so the homes don't crack apart. Here in Mexico, you don't have to worry about frost levels. It's like night and day, because we don't use stud walls. Drywall is becoming more and more familiar.
If you went to Guadalajara, in all the high rises you see there, there could be a lot of light density block, drywall, or the steel beams. Here in the Lake Chapala area, we have concrete, rock, cement, plaster, bottle products that protect the roof, and sealants. It's a totally different culture when it comes to building the actual structure of the house.
When it comes to electricity and plumbing, homes in Mexico and homes in the US or Canada are very similar. Even though we don't have studs here in Mexico, we drill the holes through and run the copper plumbing across the floors and up into the wall. The electrical is still the same, done in a different form because we're using solid masses instead of wood and other forms.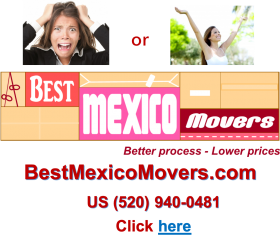 The homes here in Mexico, compared to where I came from in Canada, are built extremely well. Once they're built, they're there. It's two different worlds when it comes to construction. The houses in Mexico are built better and last longer. They're fireproof. A lot of people have home insurance here, and I recommend it although I don't have house insurance on mine. I have life insurance, car insurance and health insurance. If I was in the beach, because of the hurricanes, or if I was in Mexico City or in a place that's more prone to earthquakes, then I'd be stepping up to the bat a little bit more.
I know one person whose house burned down. She used to work for me, and she had a wooden roofed house, which is very rare. She lit a Christmas tree on fire, but after the fire all her walls were still standing. What burnt out was the roof.
(Stone, cement and brick construction, Ajijic, Mexico,pictured.)
Posted May 25, 2017