Going to Mexico for the first time will be a culture shock for some who have not travelled much. Government bureaucracy and banking processes take some adjusting. Paperwork abounds, practices that are outdated and time consuming may be an irritant but at the same time the cost-of-living, weather, vibrant colors, the Mexican joy for life, exquisite food, art and blue skies quickly make these minor issues seem irrelevant. The greatest consistency of Mexico is inconsistency.
For example, when people move here after getting their pre-approved temporary or permanent resident stamped in their passport in the United States or Canada, they think they're done; they have nothing else to do. It's not the case. There is a second step that you have to do when you arrive in Mexico like having your fingerprints taken (again!), bank payment, trips to Immigration, etc. even though you've done some of this before leaving your home country. Temporary resident renewals require a similar process but totally within Mexico.
Another difference is waiting in line, such as in buying tortillas; pricing buns, donuts, baked goods at the bakery counter before going to the cahier; paying utility bills and usually banking.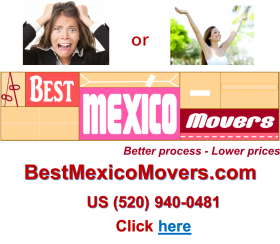 Also, in the smaller cities and towns Mexicans timeliness may be not a priority. For example, if a plumber starts a job at your house and does not finish on the same day, he may tell you that he will come back "manana" to finish the job. But "tomorrow" means "any day," not "tomorrow" in a literal sense, as it would mean in the States or Canada. In the larger cities the general population is more sophisticated, more experienced, more traveled and their expectations are similar to expats.

So, initially it's a challenge to come and live in Mexico. But there is also the good challenge to learn, live and experiment on how to become a Mexican.
(Pictured: Aerial view of parroquia and gardens in San Miguel de Allende.)
Posted February 28, 2018