The lifestyle in Mexico is fantastic. I travel and go to other parts of the world and I compare lifestyles. What we have here in Mexico is so special in the sense that in this part of Mexico we have beautiful, eternal spring-like weather. The cost of living is relatively reasonable.
The greatest asset of Mexico is the local people because they are so friendly. I feel so at home here in Mexico. Those who do come down to Mexico and discover how the local people are find the magic of this area.
Mexican people do not change even if you go to the state of Michoacán and Guanajuato. Respect for the elderly is embedded in the Mexicans since they were young.
People come to Mexico and experiment by renting for a while. After that, they may never want to go back to where they came from. For anybody in the 60 years and up age group, anywhere you go in Mexico is an ideal place to come to.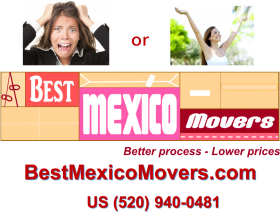 There may be some areas in Chiapas, Guerrero, and some of the Border States where there have been security risks and problems like that. You need to practice common sense.
Chiapas is a place that has a pretty bad reputation with security issues. I know two Catholic priests and one of them was a native monk in Chiapas who became a Catholic priest. The monk from Chiapas was telling me the root of a lot of the problems. Chiapas may have problems, but it's still a beautiful place to go and visit. Anybody I talk to who has gone to San Cristóbal de las Casas or San Juan Chamula in Chiapas says that he had a great time.
(Holiday Inn at San Cristóbal de las Casas, Mexico, pictured. )
Posted October 26, 2017