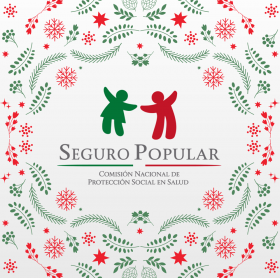 If you have Blue Cross it's really good because you can have access to the best hospitals in Guadalajara and automatically the Blue Cross will cover those services, surgeries or anything else. If you have Blue Cross you can check which hospitals in Guadalajara or in Mexico in general will cover you for surgeries or any treatment and that's in the private hospitals.
Another option is if you already have American health insurance, there are a lot of expects who would like to get IMSS or Seguro Popular here in Mexico. The majority gets it just in case of an emergency when they have a health insurance in US that will not cover anything in Mexico. So for a person who has US health insurance that will not cover here in Mexico, basically they have 3 options: IMSS, Seguro Popular, or buy Mexican health insurance from any private company.
I usually will recommend IMSS for people who will only have major surgeries or accidents. I do not recommend it for a regular treatment like a cold, flu or anything of those. For these issues, I suggest to go to a private doctor because it's much faster. IMSS and Seguro Popular will cover any accident or any major surgery. When a foreigner gets into an accident, the Red Cross is usually the first paramedics on the scene. Usually they will check the accident victim's ID. If they don't have any ID and if the Red Cross cannot contact a relative, they will send the patient probably to a private hospital, which is why it's very important to have IMSS and your IMSS card, so in the event of an accident, you will be taken to an IMSS hospital and they will take care of the surgery, which is much, much less expensive than the alternative. To get enrolled into IMSS, the foreigner would have to be Residente Temporal, they need their birth certificate, electric bill/utility bill, and then one picture and CURP.
A CURP is a registration number. It's similar to the social security number that every person has in the US. Here we call it CURP. In order to get a CURP, the foreigner would first have to get their immigration card and then request a CURP card from the immigration authorities, which will take about one week. With the IMSS, the applicant has to do a medical evaluation—heart, blood, urine, the entire set of medical tests—so that the doctor can evaluate if the person qualifies. If that person has a pre-existing illness or condition, the applicant will not be qualified. These disqualifying conditions include cancer, diabetes, high blood pressure, arthritis, and any neurological disease. There are others but those are the most common.
If the applicant qualifies, they will get IMSS. Once they get the IMSS, in order to get the full coverage, they have to be enrolled for 3 years. The first year will only cover accidents and some medical attention. The second year will cover some surgeries and not dental or eye care. The third year provides full coverage. That means after the third year if they have full coverage, if the person has cancer or diabetes, the patient can be treated and the IMSS will cover any surgery and for your medication and anything else for free. They can get free medication too. And also when a person has IMSS, besides medication and the surgery, it will also will cover any x-rays or any tests.
When you have IMSS you have to go to the IMSS clinic. The person cannot go to a private doctor. Which IMSS clinic to go to is determined by where the person lives. If the people live in the county of Chapala that means that they only will go to the county of Chapala clinic. If the people live in the county of Jocotepec, those persons only will have to go to the clinic in Jocotepec. Those clinics are basically for emergencies and they are not hospitals. That means in those clinics they can take care of flu, cold or any infection. But for any surgery, they will take the patient to a regional hospital. That regional hospital is in Tla Jomulco for Jocotepec and the lakeside.
The La Jomulco IMSS hospital is the one that takes care of the majority of the counties that are around the lake. Even in that regional hospital, they can cover hemodialysis, hernia surgery, and some dental but there are other IMSS hospitals in Guadalajara that have certain specialties like heart, and renal care. And if that regional hospital would not cover certain surgeries they will take the patient to a hospital in Guadalajara where they have the equipment and all the needed medical attention.
For IMSS, you have to pay every year. That means that the foreigner needs to pay every year and the fee depends on the age. Right now the maximum fee is 4,506 pesos (US $246). There is no age limit. That means that the foreigner can be 70 years old or 80 years old and if he qualifies with all the medical tests, they can be entitled. And that means that if he gets to 90 years old, he or she will still get the service.
IMSS is a federal health insurance but the IMSS was created only for workers. That means that all the employers will have to register to put all their workers into IMSS. IMSS has service for persons who are not employees but they only want the medical attention. If a foreigner has a gardener or a maid, by law they have to give IMSS to the employee and that employee can get free medical attention with the fee that the employer pays to the IMSS. So basically that's what the IMSS charges to the foreigners or to any Mexican that only wants medical attention.
Then the Seguro Popular is also another branch of the Department of Health of Mexico and it's very similar like the IMSS. They only cover medical attention, while IMSS also gives protection to the workers and any employer can get their pension what the employer is declaring that the employee is making. The Seguro Popular is basically medical attention. To get enrolled to Seguro Popular, they only need their CURP, electric bill, immigration residence status (either Permanente or Temporal) and that's it. Seguro Popular is free. That means that the foreigner doesn't have to pay a thing. But there are some surgeries where they are going to do some social-economical evaluation and if they see that the person is a foreigner and they want a surgery, instead of charging the full surgery that they will charged in a private hospital it will be minimum. For example, if a foreigner needs a surgery maybe either a Mexican or a foreigner only will be charged 3,000 pesos (US $164), which is basically nothing and it can save up to 30,000 pesos (US $1,640) when they get it. And there are some surgeries that can be full coverage, either provided by Seguro Popular to a foreigner or to a Mexican. Seguro Popular needs to renewed every 2 or 3 years but there is no fee that needs to be paid.
Just like IMSS, there is a small clinic in every town for Seguro Popular and those small clinics are for regular medical attention which I also do not recommend because of what the patient has to do in order be seen. The patient needs to go there, write their name on the list, and wait until his turn. If you have a fever or a cold won't want to wait, which is why I recommend using a private doctor. If a person wants to use Seguro Popular, hat person needs to be patient. Sometimes in these small clinics when they see that the person really has some fever, that patient can jump ahead of the others waiting in line.
When Seguro Popular says that it can give full coverage on any accidents or surgeries but the difference between IMSS and Seguro Popular is that with IMSS you have to pay every year and in order to get full coverage you have to be 3 years. Seguro Popular right away. The government runs both IMSS and Seguro Popular.
Many expats don't sign up for Seguro Popular or IMSS because sometimes they don't know. Now they're starting to know. Maybe some have an excellent opinion on the IMSS and they will highly recommend the IMSS. There are others who will say, "No, I don't like the IMSS. I like Seguro Popular," but that's their individual experience. If you ask me which one of the two I recommend, if you're talking about equipment and if you're talking coverage, it would be IMSS because once you get the full coverage, if the person for example has cancer he will receive the whole complete treatment until the end.
If a foreigner comes and does not have IMSS, does not have insurance from the US that will cover here, they didn't have a Blue Cross and they don't have Seguro Popular, they can go to Hospital Civil. The University of Guadalajara runs hospital Civil and it's basically a hospital that gives a lot of services. It's for poor people who cannot afford coverage. However, there will always be a minimum fee for any type of surgery or treatment.
(Graphic for Seguro Popular, Mexico, pictured.)
Posted December 24, 2016