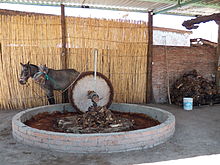 One of the best things to buy in Mexico as opposed to other places is tequila. The variety of tequila is just overwhelming. I'm like a kid in a candy store when I go into the local tequila shop because there's always a bunch of new brands, looking at the bottles, checking out the prices, and trying to figure out what's a good value for the price.
This is different than in Canada, although the liquor boards have opened up a little bit. In Canada, the liquor stores are typically provincially run by an agency of the provincial government so they're very highly regulated. In order to get approved to put your product in there, you've got to go through a big song-and-dance. It hasn't been very easy for the tequila producers to get in there. They've only had, traditionally, four different varieties as opposed to 60 different varieties that you would get in Mexico. There is a lot more tax on them in Canada so the price is a lot higher for the product.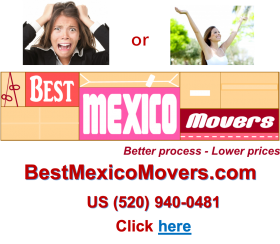 Hats are a good deal in Mexico. If you need a poncho for something, you can usually find about 50 different varieties pretty quickly. Jewelry is a pretty good deal. A lot of expats have either brought their jewelry trade with them or have come down to Mexico to learn how to make jewelry. A lot of different kinds of art, from weaving to paintings to sculpture; a lot of very attractive art is available at a pretty good price. Those are the things that come to mind quickly.
(Mule- powered grinding stone for manufacture of tequila, Mexico, pictured.)
Posted May 30, 2017