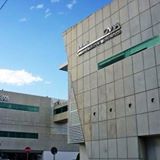 A lot of the doctors in the Yucatan were trained in the US and some of them were trained in Mexico.
The health industry here is growing. A gastric bypass is sometimes three times more expensive in the US so people from the US come here to have that procedure done. Procedures like hip replacements are also cheaper here, which is why people from North America come to Mexico to get them done.
There are even businesses in Merida that give special advice before you get these procedures done. You could call them, tell them what you need, and they will give you the best service, starting with picking you up at the airport. They will then take you to a place where you could stay accompany you to several doctors, and they will even show you around.
Medical tourism is becoming one of the key elements of focus for the government. The state government is actively promoting medical tourism in Cancun and in Merida. Doctors here do speak English because they have to since they are targeting English-speaking people as patients.
(Centro Medico de las Americas or otherwise know as CMA, a private hospital in Merida, Mexico, pictured.)
Posted February 19, 2016