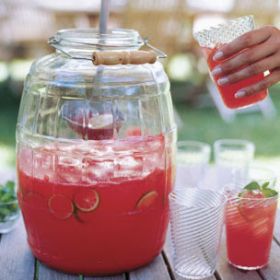 Food is pretty affordable in the Yucatan, including Merida and Cancun. Obviously, if you go the local mercados where growers come from the country bringing their food (what you can consider "the wholesale area"), it is always going to be a lot cheaper than going to Wal-Mart or a supermarket.
For example, in the mercado, you can get 2 pounds of tomatoes or 2 pounds of onions for around 50 to 65 cents and that pretty much runs the gamut on both fruits and vegetables. (We use "kilos" as a unit of measurement here in Mexico, as opposed to "pounds", so I'm converting everything to pounds.) Compared to the US, you can get a lot of fruits and vegetables at a very affordable price, Avocados in California might be a little bit cheaper, but I have friends from Seattle and Vancouver and they're always amazed at how much an avocado would cost here or mango because they always tell me avocado and mango in Seattle or Vancouver would cost US $3 to $5 which is quite funny and here you can pick them up literally for cents. They'll grow in your neighborhood, they'll grow around the roads, you can be driving down and see a mango tree, a papaya tree, and just pull over and grab some if you want, if it's not on private property.
The prices in the store it will be a little bit more expensive than in the mercados. I went to the store the other day and purchased 2.2 pounds of avocados for about 81 cents and 2.2 pounds of mangoes for about 63 cents.
Here's the difference between a mercado and a supermarket. A mercado is usually at the center of town where the local growers of all the produce meet every day to do transactions and sell their wares, such as food, vegetables, meat, and chicken. It's one location where the local population makes their purchases. Now in the 21st century, we also have supermarkets – Sam's, Costco, in this region there's a market called Chedraui, etc., and they have grown and do well. It's like in the US where you have Vons, Ralphs, Safeway, etc.
If you purchase local Mexican products from these stores, they will be less expensive than if you purchased them in the US, but if you purchase a product that's imported from the US you will pay about the same price, if not maybe a tad more.
If you eat the same staples here in the Yucatan as in California, obviously, fruits and vegetables cost a lot more in the States than they do here. Here, they're actually very economical. You can lower your food cost by 50% very, very easily, which is what I've done. I'm surprised how little I spend on food sometimes.
I do eat on the street a lot when I can't get home on time, but if I eat on the street, for my whole family (my partner, my daughter, and myself), I don't think I've spent more than US $6 to US $7. That includes food, and the local drinks here made out of usually fresh fruits, which we call aguas. When you ask for an Agua Fresca, it is fresh water usually with some type of fresh juice. As an example, they may have sandia, which is watermelon.
(Agua fresca made from watermelon in a traditional barrel -shaped glass container, pictured.)
Posted September 12, 2015