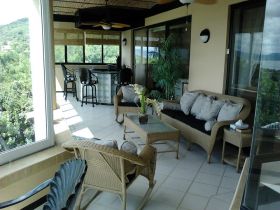 If you are going to remodel a house in Mexico, first of all, you have to get a permit. You have to go to the city hall and tell them that you're going to remodel your house and they will let you know what you need to do. They will ask you how many square meters you are going to remodel. You're going to pay for insurance as well. You also need to get a good builder to do the job.
It is not difficult to get a permit to remodel. I haven't done any remodeling in my house yet but I have accompanied several American clients of mine to the city hall since they do not speak Spanish. I assisted them in getting the paperwork they need to get before they could remodel their houses.
When you do a remodel, you get a contractor and most of the time a contractor has subcontractors working for him. You have to get the bill from the contractor for the IMSS (payroll taxes that go towards healthcare, etc.) of the employees. You have to make sure that you get the document from the IMSS in order to make sure that they are really paying.
(Renovated home, Ajijic, Mexico, pictured.)
Posted October 20, 2016