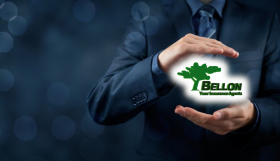 The cost of health insurance in Mexico depends on the age of the recipient, and the type of plan that they want to carry. It also depends on the type of deductible that they're going to get. The average of the policies that we sell here have the 35,000 pesos deductible (about US $1,900), and the premium is worth around 30,000 pesos -40,000 pesos per year (around $1,600 to $2,150). These are for people who are 60 years old or more - that's what it costs for them. If you're younger, the premium is going to be much cheaper.
For example, for a person who's 6 years old, the policy will cost around 10,000 pesos per year ($540). For a person who's 60 years old, the policy will cost around 30,000 pesos.
IMSS is a Mexican government program, but it's in bankruptcy. It's a service that is going to disappear. Let me put it this way: for each peso that they get, the administration gets 80%, while the rest is for the equipment, the maintenance of the hospitals, and medications. That makes it impossible for any structure, or any business, to keep on going.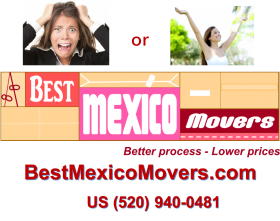 The problem is it's the government, and they have been trying to keep it alive for a long time. There are some people predicting that by 2020, IMSS is going to disappear because they cannot keep on with that track.
Seguro Popular was born because of that problem- the administration is so strong that they cannot change anything, so they made a different entity, a different plan, so that the money does not go to IMSS, and instead goes to Seguro Popular- with a different administration and a different structure.
In my personal opinion, both of these options are better than nothing. For example, under IMSS, if you need a surgery for a hernia, you're going to have to wait for 3 months to be attended to. In contrast, if you have a private insurance company and you go to a hospital, you will be attended to immediately. There have been cases where a person had an emergency situation when using a government healthcare system, and they received him, and instead of giving the patient a room, they will put him in the hallway. That's how IMSS works.
Seguro Popular does not have hospitals. They receive you, they give you appointments, and if you need surgery, they'll take you to a private hospital. The government will be the one to pay for that, but that takes a long time for them to schedule.
That's the reason I say it's better than nothing. The IMSS was actually a great idea- it's not a bad thing. There are a lot of people in Mexico who do not have the chance of getting any healthcare coverage, so IMSS is really good for them. For the people who have income, however, IMSS is not recommended.
Most of the people here in Ajijic get IMSS because it's the number one insurance, and it's cheap. You just have to pay 4,000 pesos (around $215), and you're in. That's it. You can be a temporary resident and get it as well. There's no pre-existing condition issue with IMSS. With a health insurance policy, you have to go through a test, and if you have a pre-existing illness, they might reject you, or give you an exclusion.
In my opinion, have IMSS if it's not possible for you to get a private insurance. You can have both, but there's no need to. IMSS will cover you, and, for example, maybe in 3-4 months you will have your hernia surgery. With the private insurance policy that you're getting, your situation will depend on your deductible. If your deductible is too high, the insurance company's not going to pay for much, or anything. You can get your surgery done with IMSS and they will not charge you for that, but in the private hospital, you will have to pay for your deductible before the insurance company pays for any charges above that.
A hernia surgery in Mexico costs around 100,000 pesos (about $5,400). There are places where it can cost 30,000 pesos– 40,000 pesos. It depends where you go. The insurance will pay 30,000 pesos or the 100,000 pesos if it's needed, depending on the plan that you have. If you go to a cheaper place, and you have a high deductible, you're going to have to pay everything, because the insurance company is not going to pay the bill if the bill is lower than your deductible.
Seguro Popular is an insurance policy, whereas IMSS are government-run healthcare facilities, although Seguro Popular is also run by the government. The doctors in IMSS are not government employees. This is very important. The best doctors with the most difficult specialties work in IMSS. They're private doctors working part time, but they dedicate time to provide that kind of service. It may be because they are obliged to do it, or because they want to do it. They're really good doctors, and IMSS has magnificent equipment. The problem is the administration- how they're going to provide the service to you. That's the problem with IMSS.
The administration controls which doctors go into IMSS. They also control which medication to buy. For example, you are given two options for your medications.
(Graphic for Bellon Insurance Agents, Ajijic, Mexico, pictured.)
Posted November 28, 2016