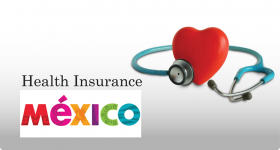 Cost of Health Insurance in Mexico
Quotes and rates listed on this blog are based on the date they were posted.
The best way to find out about rates is to contact an agent / agency.
Be sure to find a bilingual agent / agency who represents Mexican, International and Expat Health insurance companies (the more options, the better!).
Know the following before you call:
1. What coverage area do I need? (Mexico-only; worldwide; worldwide excluding the US)
2. What can I afford to pay for annual health insurance?
3. What deductible can I afford each year?
4. Which health benefits are most important to me?
5. What pre-existing conditions do I have (medications & surgeries)?
Once you find a bilingual / bicultural agent in Mexico, ask the following:
1. Which companies offer the most competitive rates?
2. Which companies have a good track record of paying claims & in a timely fashion?
3. How does health insurance work in Mexico? (It is not the same as in the US & Canada).
4. What plan(s) are most people buying & why?
5. How are pre-existing conditions covered?
See my post from June 12th, 2016 for more information on costs of health insurance in Mexico.
Posted September 11, 2017