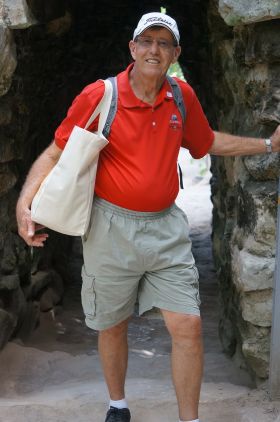 Americans who have Medicare are only covered if they are in the States, so if they come live in Mexico, they're not covered anymore. If they come to Mexico, they are going to spend 80% less than what they would spend in the States, and for that reason, they prefer coming here. In the States, these people have good doctors and great hospitals, but they don't have the coverage, and that's the reason they come to Mexico and buy a health insurance policy here. With that, they have a solution for whatever is not covered by what they have.
The situation in Canada is similar. The government in Canada gives them a "coverage without paying" because the patients pay for their healthcare coverage their entire life through taxes, but they're not used to having to pay for it at the time of service. When they come here to Mexico, they lose their Canadian coverage after 6 months of being here in Mexico. If they don't go back, they'll lose their coverage, and getting their coverage back is really complicated.
For foreigners- Canadians and Americans- it's complicated leaving their coverage, and when Americans reach a certain age, if they have not been with Medicare, they will not be able to get coverage for a specific time period if they didn't request their coverage beforehand, on time.
Some people keep their Medicare in the United States because they say, "If I get into a long term situation, I will go back and have treatment done in the US, but if it's something like getting a stroke, or a heart attack, and I need immediate attention while living in Mexico, I'm not going to be covered." And that's the reason they purchase health insurance policy here, without terminating the one that's in the States or in Canada.
Most of the expats don't keep their Medicare because most people who live in Ajijic have the intention of staying in Mexico for the rest of their lives. A lot of them say, "I'll never go back to the United States. I prefer Mexico. It's cheaper, and people are more likeable, plus you get better treatment from doctors."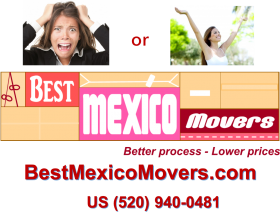 A lot of people have said that the doctors in the States only receive you, tell you what condition you have, and then charge you. Here in Mexico, the doctor welcomes you all the way from the door, takes you to the lab if necessary, will accompany you to the hospital, and will receive you there. It's a really personal treatment, and that's what most foreigners like, plus healthcare services are cheaper in Mexico than in the United States or in Canada, if you have to go to the private system.
(Expat exploring Mayan ruins, Mexico, pictured.)
Posted November 17, 2016