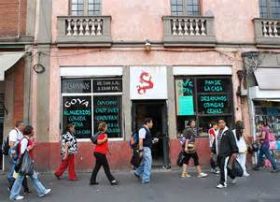 There is no racism here in Mexico towards, for example, Chinese or African-Americans. When they come to Mexico they get service just like anyone else. It's not like in the US where I have seen some restaurants in Georgia and Iowa, where, when there is a black couple that comes they don't attend the table right away. I know because I was foreign exchange student in the US. Here in Mexico, it's not like that.
African-Americans for us are kind of like an exotic because in this area of Lake Chapala we're not used to seeing that color or of people.
I have seen in Mexico, in a typical Mexican family, a daughter that decides she wants to marry a black man, and it was not an issue. Mexicans have friends that are Chinese, I have seen local Mexican women, 20 years old and they're with 30, 50, or 60-year-old American, who could be black or white or Chinese.
In the past, the lighter skinned people were more accepted into the upper class of the Mexican society, but that is changing. There are now a lot of darker skinned people in the higher classes.
(Chinese restaurant, Mexico City, Mexico, pictured.)
Posted December 18, 2016