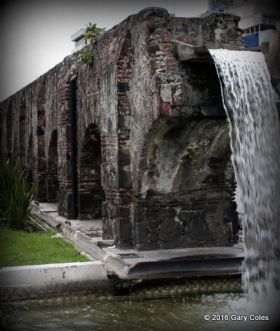 The first thing people will say when you tell them you're going to Mexico is "Don't drink the water". I think it is important to be careful but the officials I have talked to and several reports that I have read indicate that the water systems in major cities in Mexico can now be compared with US water systems. The SEAPAL water treatment plant in Puerto Vallarta has passed International Water Quality testing for well over 12 years.
I don't know if I like the comparing the water here with US water standards. Today, I read another news article about lead poisoning from the water system in Flint, Michigan. As a real estate consultant, I was always aware of problems. I have read many articles about water quality over the years. So even if we hate to admit it, the US has its share of water quality problems.
Here in Mexico, the biggest problem you will face if you drink the water is that the normal bacteria are different from the normal bacteria in your system from back in the US or Canada. If you drink the tap water, you may or may not get sick. It just depends on your own individual system. If you are very sensitive you may have problems even without drinking the water.
Brushing your teeth and washing your face and hands may introduce you to some of those nasty bacteria. You may get some strange bacteria from ice cubes, The water used to rinse your glasses and plates and the water for washing fruits and vegetables is another possible source of contamination.
I'll admit, I have not worried about the water myself and have had water straight from the tap in many resort communities and many of the larger cities.
Currently in Tijuana, we use the large 5-gallon water bottles (garrafóns). A refill normally costs 8 pesos (about 50 cents) Although we use it for drinking, we wash the vegetables and fruits in tap water.
In the last five years, and all over Mexico, the only time my stomach has been even a tiny bit upset was one time ,and it was a few days after I returned to the US.
​
Posted January 29, 2016